WAIglobal's multi-million pound new look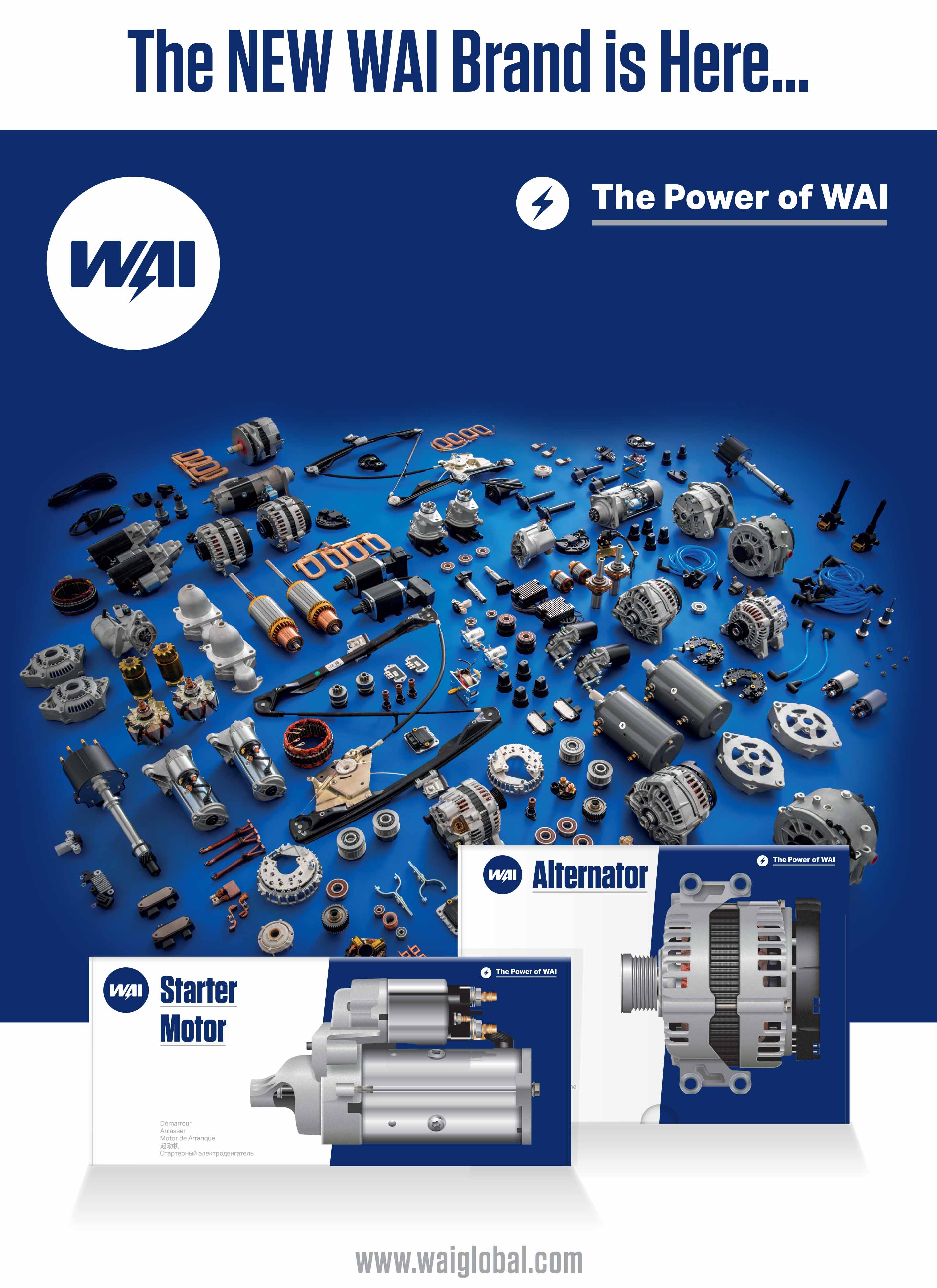 WAIglobal is completely overhauling its branding with the introduction of new packaging and corporate identity under the name WAI.
As a leading global automotive parts supplier, the new identity is designed to complement and reflect the OE-quality product available from the company, supplied to both the AM and IAM sectors.
The company has taken the conscious decision to align its branding with its OE-quality product, directed towards the premium end of the market.
This follows a 12-month period of extensive research and development with a leading London-based branding agency. The results are a brand that is distinctively packaged and a support programme that will allow distributors to benefit fully from the supply and fit of an expanding 'tier one' product range.
From September, the new brand structure will be implemented throughout the world for WAI's AM and IAM customers. The WAI brand will head-up the portfolio of auto electrical products, replacing the WPS brand. Supporting brands Sovereign, RawPower, Tranpso Electronics, WBD Bearings and own brands will remain in operation.
The company's range of automotive rotating electrics will be the first to rollout the new corporate imagery, with ignition coils and leads, window regulators and wiper motors to follow shortly.
Richard Welland, managing director – EMEA IAM VP global marketing, explains: "WAI is a truly global company, with global manufacturing capabilities, expertise and premium quality products. The company has steadily been gaining market share within the IAM and now the time is right to demonstrate that the WAI brand and identity is as strong as the tier one product inside the box.
"Branding and image is vitally important in the automotive aftermarket and we're bucking the trend with investment in all areas of the business and brand. WAI is a premium product, backed up with premium packaging and a global branding identity, the likes of which has not been seen in our industry for many years."