Selecta Tyre Rugby to hold charity car wash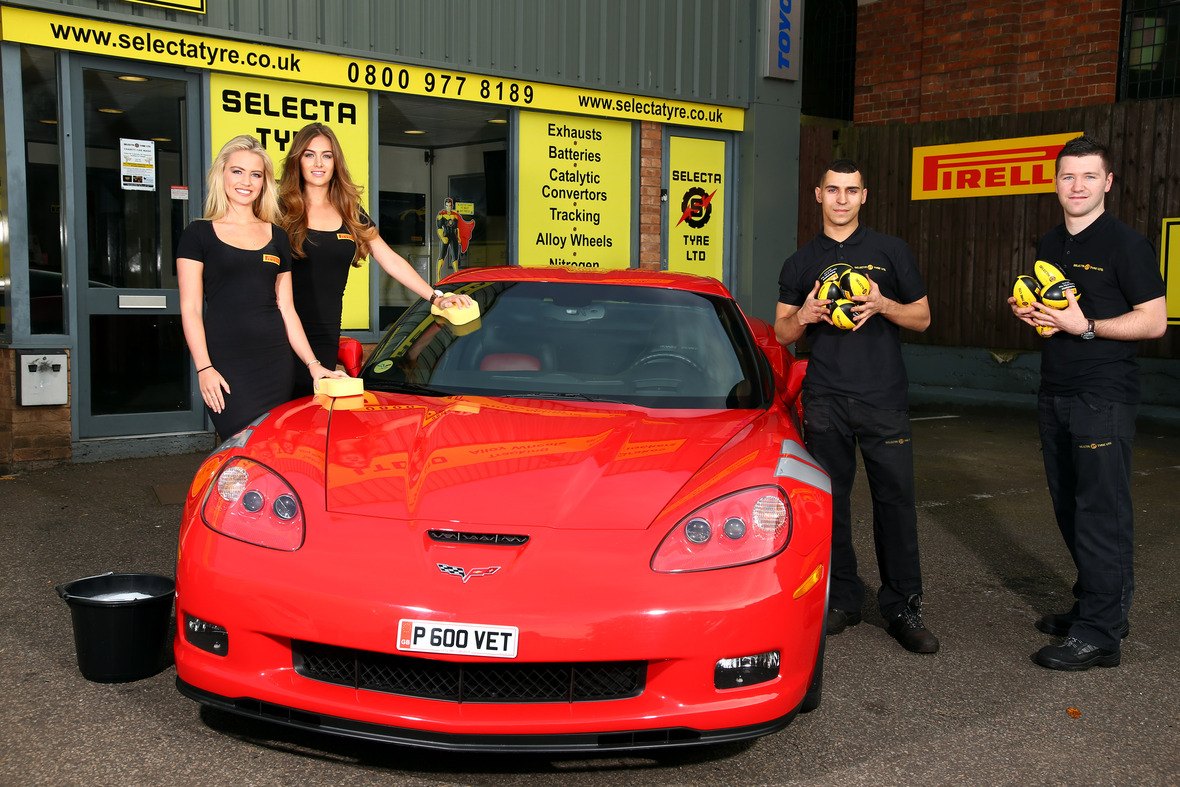 Pirelli Performance Centre (PPC) of the Year, Selecta Tyre Ltd in Rugby will hold a car wash on Friday 18 and Saturday 19 September to raise funds for local charity, Myton Hospice.
Selecta Tyre in Rugby is located on Railway Terrace, opposite one of the Rugby World Cup Fanzones. Not only will Selecta be raising money for Myton Hospice, they will also be supporting the England rugby team for their first game against Fiji, which takes place on Friday, 18 by giving away mini rugby balls and giant foam hands so people can show their support for the team.
From 10:00 to 16:00 on both Friday and Saturday, people can take their vehicle to Selecta and have it washed for £5.00 for a car and £7.00 for an SUV. All proceeds will go to Myton Hospice and the depot has already raised £1,000 through its various suppliers and customers, and is hoping to build on that total over the car wash weekend.
On the Saturday, the depot will also be joined by the glamorous Pirelli Girls who will be providing the crowds with an opportunity to enter a prize draw and win £1,000 worth of Pirelli tyres.
Myton Hospice and its staff provide high quality, specialist care to people whose condition no longer responds to curative treatment, from diagnosis to death. The team aims to meet their physical, psychological, spiritual and social needs and ensure their families are supported both through and after this difficult time.
Selecta Tyre joint managing director/sales director Nick Henshall said: "The Myton Hospice team do fantastic work within our community which is why we wanted to support them. All funds raised during the car wash will help this fantastic cause so please come down on Friday or Saturday to show your support, and get a free rugby inspired gift."
Rosie Houghton from Myton Hospicesaid: "We are delighted Selecta Tyre has decided to support our charity and the £1,000 raised already is going to do so much to support our patients. We hope the car wash is a great success and look forward to putting all the funds raised to good use at our hospices."
Selecta was named PPC of the Year after scoring exceptionally highly in the 2014 club audit beating a premium club of around 100 audited, high-quality, high-performance tyre dealerships across the UK.
Pirelli UK managing director Dominic Sandivasci said: "Selecta Tyre was named our PPC of the year as they provide an excellent service. Not only this, but I'm delighted they are supporting their local community too, and that Pirelli can be involved in this initiative. I hope the team raises a lot more for Myton Hospice and the car wash is a great success."