New ABS sensors range from Solid Auto UK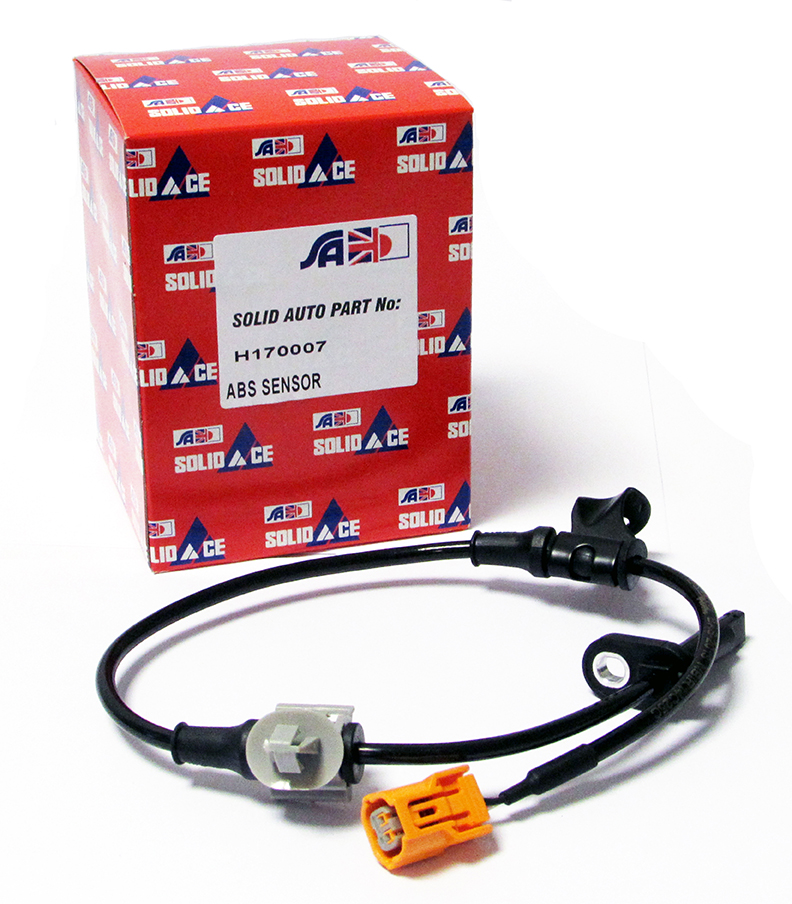 Solid Auto UK has launched a new range of ABS sensors as part of its extended braking products range for Japanese and Korean vehicles.
There are currently 113 part numbers in the OE-quality range, which is growing monthly. The range covers more than 1000 vehicle applications. Vehicle marques covered in the specialist range include Chevrolet, Daewoo, Honda, Hyundai, Kia, Mazda, Mitsubishi, Nissan, Suzuki and Toyota.
The company is currently on an aggressive product development path and the new product launch is in response to the increased demand for a range of ABS sensors from customers.
Products will be supplied in the company's Solid Ace brand livery and full technical support is available to both motor factors and installers.
As a Japanese and Korean vehicle specialist, Solid Auto UK supplies a range of products including filters, brake pads and discs and clutches. In more recent years, the company has continued to develop product groups such as cooling, steering and suspension, engine components and electrical as part of its drive to supply a full range to customers throughout the UK.
All Solid Auto components are covered by a 12 month/12,000 miles warranty against faulty manufacture (whichever is the sooner). In the case of clutch kits, this warranty period is extended to 2 years/unlimited mileage against faulty manufacture.