Marangoni and Auto & Truck Tyres install latest technology at Wadeville Plant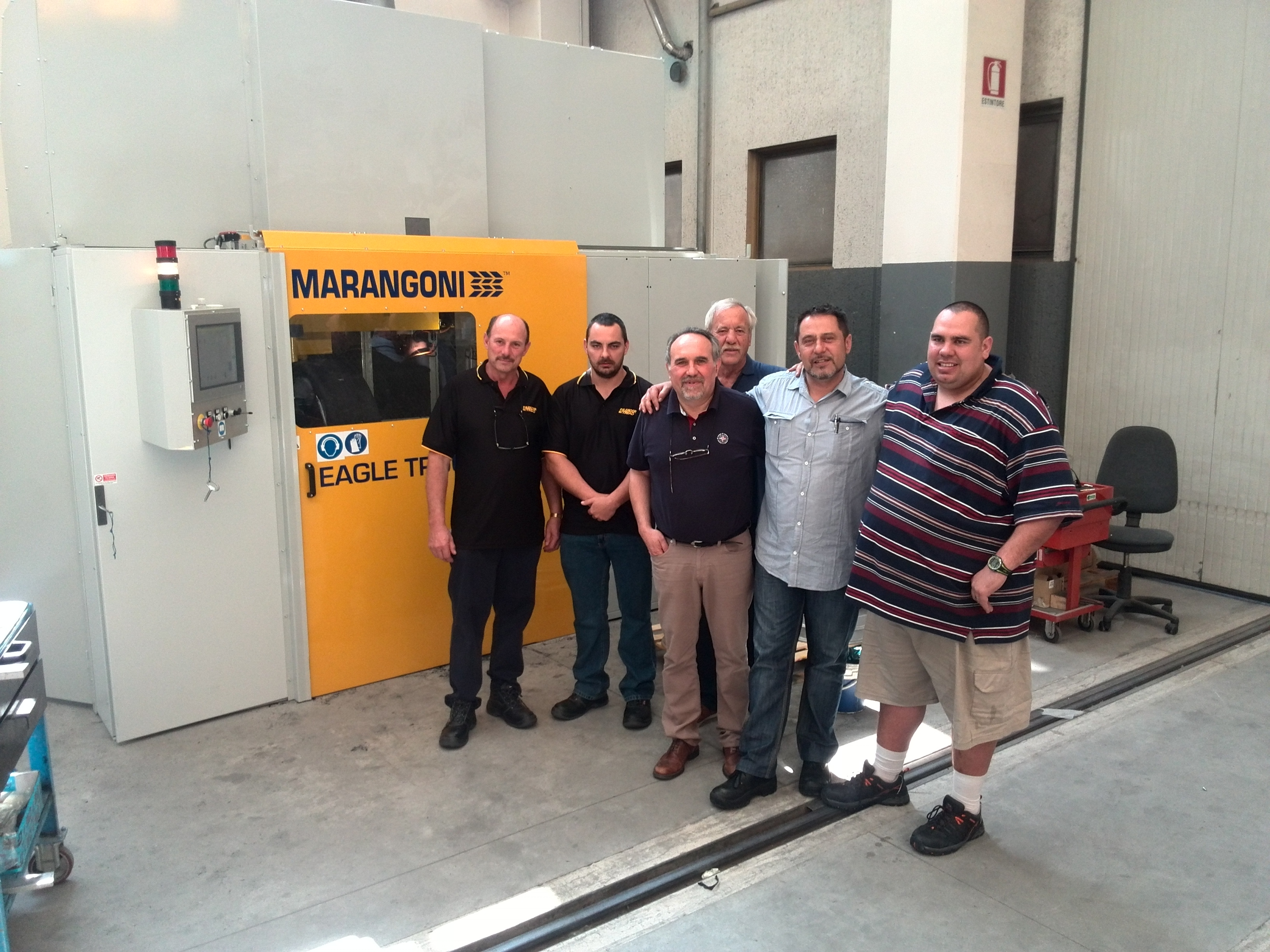 Just a few months after the partnership between the Marangoni Group and Leader Rubber Co. S.A., a leading South African retreading materials supplier, began with the intention of supporting Marangoni's African market development, Auto & Truck Tyres (A&TT), the biggest retreader in the region, has completely upgraded its plant in Wadeville, Johannesburg.
This large A&TT retreading plant produces a little under 1000 retreaded truck tyres a day, using pre-cured material supplied by Leader Rubber Company and Ringtread rings. It now aims to exploit the latest Italian-made Marangoni/TRM technology to achieve very high quality and efficiency standards.
The latest generation Marangoni machinery installed includes the Giotto 3000 buffing machine, Black Swan 3000 cushion gum applicator and Constrictor 3000 building machines. The 3000 line is designed for plants with high daily output, guaranteeing up to around 120 tyres per shift.
The Giotto 3000 is an ultra-automatic buffing machine with very high production capacity, ensuring exceptional precision and quality of the buffed profiles.
The Black Swan 3000, on the other hand, is a fully automatic machine that both applies the cushion gum and retreads the tyre or reinforces sidewalls, all without using adhesive solutions and thus avoiding solvent emissions in the atmosphere.
Finally, with the addition of the Constrictor 3000 building machines, A&TT will be able to use automatic machines that offer high production capacity, managing strip application with constant tension.