IAA Commercial Vehicles show press days rescheduled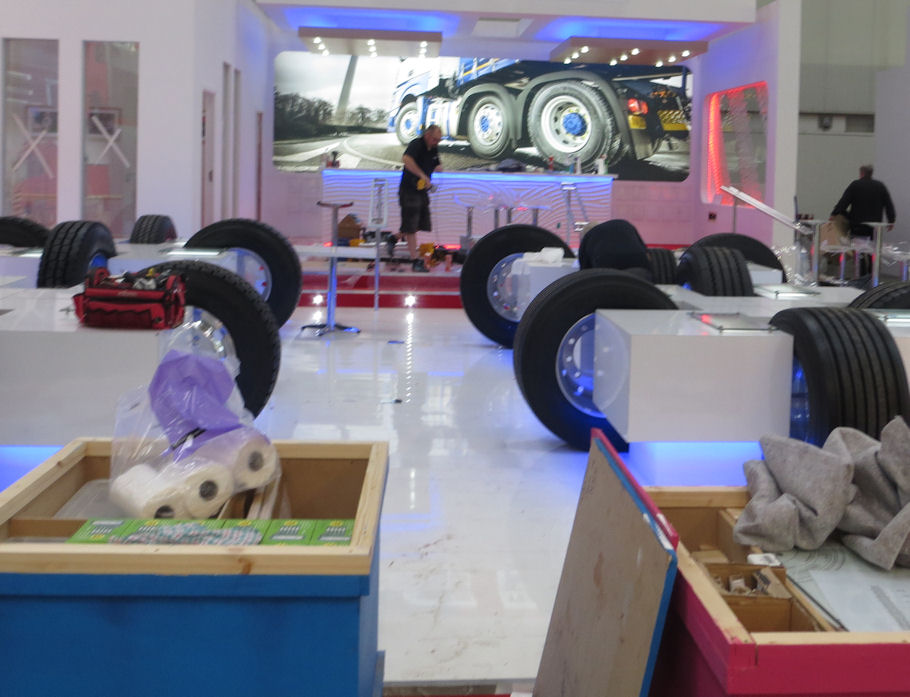 When Tyrepress.com attended the first press day of last year's IAA Commercial Vehicles show, we were surprised to find ourselves working in halls that effectively doubled as building sites. It turns out we weren't the only ones to be less than happy with this arrangement, as show organiser VDA (the German Association of the Automotive Industry) says it'll do things differently next year. In response to "a large number of requests from the media and exhibitors," the press days at the 66th International Motor Show Commercial Vehicles will no longer coincide with the period set aside for the erection of show stands.
"The previous arrangement had the disadvantage that the first press day was also the last IAA construction day," wrote the VDA in a statement. "This meant that up to now it was not possible to hold press conferences at the stands on the first press day and they took place solely in the convention centre. In view of the fact that the IAA Commercial Vehicles, the world's most important trade show for transport, logistics and mobility, hosts numerous world premieres by manufacturers and suppliers, this limitation should now be removed both for exhibitors and representatives of the media. In the future, the construction days and the press days will be completely separate.
Next year's show will be held between Thursday 22 September and Thursday 29 September. The press days will take place on Wednesday 21 September and Thursday 22 September.