Get into gear for Tyre Safety Month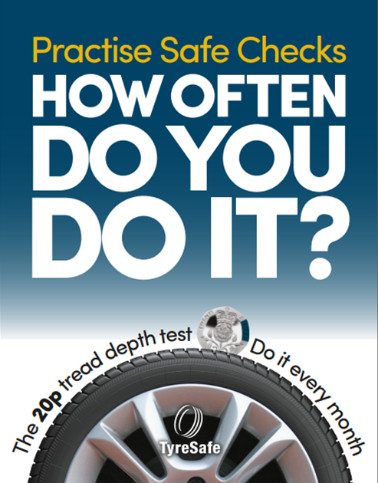 Tyre Safety Month is a little over three weeks away and TyreSafe is urging tyre retailers to order free promotional items to publicise the month-long awareness campaign throughout October.
A wide range of new and dedicated materials is available to promote the event. For 2015, the campaign theme is 'Practise Safe Checks', which asks motorists 'When did you last do it?'. These resources include a range of posters, online banners and animations, print advertising materials, and leaflets which can be dual-branded.
The dedicated Tyre Safety Month microsite, which can be viewed via tyresafe.org, offers further resources including a series of case studies from previous campaigns, and a library of useful ideas to inspire supporter activities and boost the campaign's reach and effectiveness.
Tyre Safety Month's consumer activity will utilise the hashtag #SafeTyreChecks to broaden its tyre safety message's online reach, and be supported with a Facebook competition to win a set of tyres up to the value of £300 at facebook.com/tyresafeuk
"Support for Tyre Safety Month is growing every year and 2015 will be the most impactful yet," said Stuart Jackson, chairman, TyreSafe. "Last year, TyreSafe distributed over half-a-million leaflets and posters, and supported events and awareness activities across the UK organised by tyre and vehicle manufacturers, road safety partners, tyre retailers and the Police and Fire Services, to name just a few. With just a few weeks left until the start of Tyre Safety Month, TyreSafe encourages all those planning on supporting the campaign to register for materials now."
To register for your Tyre Safety Month campaign materials, visit TyreSafe.org, email theteam@tyresafe.org or call 01787 226995.