Asian Latex Conference and India Rubber Summit & Dinner 2015 held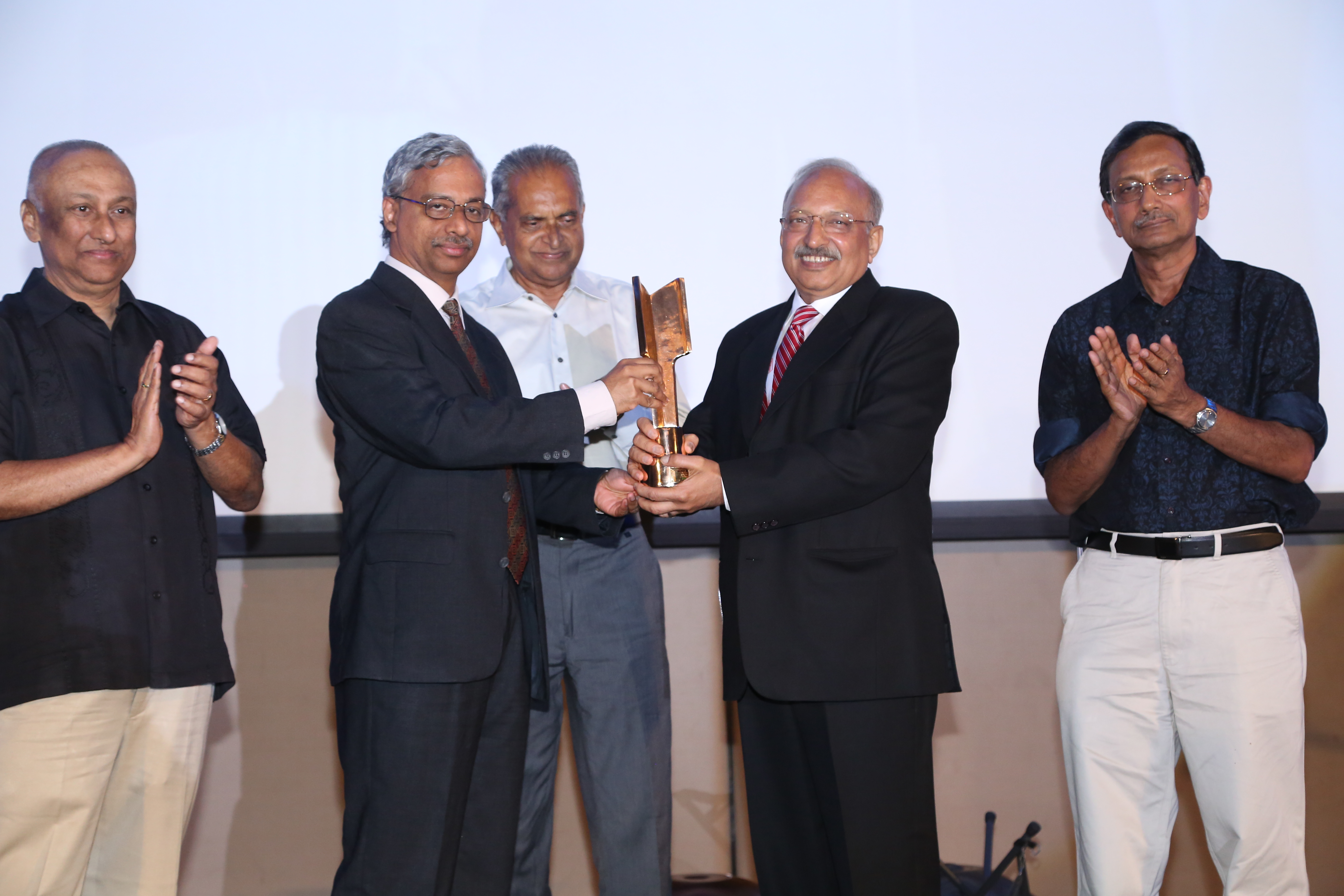 JK Tyre and BKT win awards
The Asian Latex Conference 2015 and India Rubber Summit & Dinner 2015, which were held between 10 – 12 September 2015, were hosted at the Crowne Plaza, Kochi, by Rubber Asia. The awards in recognition of outstanding contributions to different segments of the rubber industry were presented at a ceremony during the India Rubber Summit and Dinner 2015.
The Tan Sri B C Sekhar Gold Medal for the most outstanding contributions to the global rubber industry was presented to Dr Zairossani B Mohd.Nor, Director of Technology and Engineering Division of Malaysian Rubber Board, by Dr A Jayathilak, IAS, Chairman, Rubber Board, India.
The Rubber Man of the Year Award was received on behalf of Dr Raghupati Singhania, chairman & managing director of JK Tyre & Industries Ltd, by V K Mishra, technical director, J K Tyre & Industries, from Dr Jayathilak.
The Award for the largest producer of synthetic rubber was received on behalf of Reliance Industries Ltd. by Virendra Rathod, sector head of Elastomer Business, Reliance Industries Ltd from V K Mishra.
The Award for the largest rubber products exporter was won by Zenith Industrial Rubber Products Pvt. Ltd. The Award was presented to V. Viswanathan Iyer, director marketing of Zenith, Southern Region, by Dr Varughese George, chairman of Plantation Corporation of Kerala (PCK).
The Award for largest tyre exporter, won by Balkrishna Industries Ltd. (BKT), was presented to Suresh of BKT by Paul McKavanagh, managing director, Aquaspersions (Malaysia) Pte Ltd.
The outstanding rubber technology institution Award, won by Indian Rubber Institute (IRI), was presented to its chairman Dr R Mukhopadhyay by P C Cyriac IAS, former chairman of Rubber Board, India, and chief secretary to the government of Tamil Nadu.
The Award for planter with the largest productivity (smallholding) was presented to Mercy Boban Koonthanam, by Dr Thilakaratne, former director of Rubber Research Institute of Sri Lanka.
The Award for planter with the largest productivity (Estate), won by AVT Group's Rajagiri Estate, Koodal, Pathanamthitta district, Kerala, was received by Mala Cherian, senior vice president, plantations (rubber) from Sheela Thomas IAS, secretary general of the Association of Natural Rubber Producing Countries (ANRPC). cja
Award-2.jpg – Cap: V K Mishra (second from right) receiving Rubber Man of the Year Award on behalf of Dr Raghupati Singhania, chairman & managing director of JK Tyre & Industries Ltd