Asda joins TyreSafe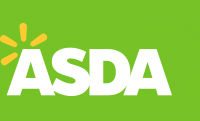 Supermarket giant Asda has joined forces with TyreSafe to bring vital lifesaving tyre safety messages to its stores and customers nationwide. Asda is the first major supermarket to join the non-profit tyre safety organisation, and it will work with TyreSafe to provide tyre safety advice and guidance to its 19 million customers through both its stores and the Asda.com/tyres website.
Speaking about his commitment to the TyreSafe campaign, Richard Mason, senior manager community and corporate responsibility at Asda, said: "The health and wellbeing of our customers and colleagues is vital to us, which is why we are pleased to have become a member of TyreSafe, using our stores to extend their tyre safety messages to our customers and colleagues."
TyreSafe will work with Asda and Asda Tyres to give motorists a host of tyre safety advice. "Adding Asda to our growing list of members is great news for TyreSafe and members of the public," added TyreSafe chairman Stuart Jackson. "TyreSafe's members and supporters come from a wide range of sectors including tyre manufacturers and retailers, car manufacturers, the emergency services, insurance companies, fleet providers, local road safety partnerships. They play a crucial part in raising the awareness of tyre safety, and the addition of Asda as a full members will substantially boost our campaign to encourage drivers to practise #SafeTyreChecks."
TyreSafe's research shows a lot of work needs to be done to change motorists' attitudes to tyre safety. Most recently, in partnership with Highways England, TyreSafe's survey of tyres at the point of replacement suggested that nearly 10 million dangerous and illegal tyres may be driven on Britain's roads in 2015.