Apollo Tyres awarded at the Asian CSR Awards 2015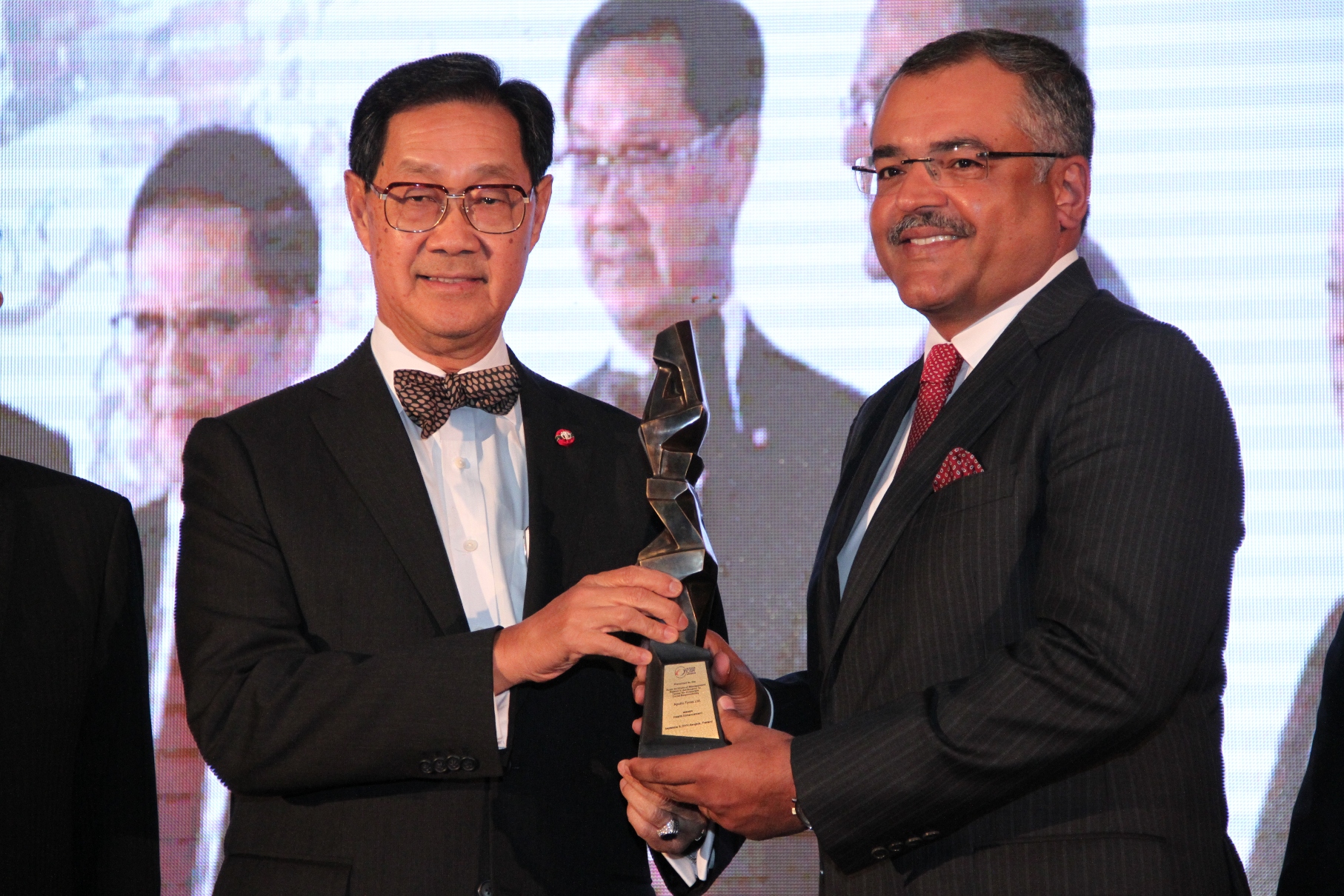 At an award ceremony held recently in Bangkok, Thailand, the Asian Forum on Corporate Social Responsibility (CSR) announced Apollo Tyres as the winner of the ASIAN CSR Awards 2015 under the Health Enhancement category. Apollo Tyres was chosen as the category winner from 134 entries from 12 Asian countries. Thailand's former deputy prime minister, M R Pridiyathorn Devakula, presented the award to Sunam Sarkar, president and chief business officer at Apollo Tyres Ltd.
Apollo Tyres has been awarded for the continued and meaningful engagement with its stakeholders and adopting a unique Public Private Partnership (PPP) model for the implementation of its HIV-AIDS initiative, including sexually transmitted infections (STI). From customers to employees, to the supply chain partners – up and downstream – the company has invested substantial resources in the wellbeing of all its stakeholders. For ensuring longevity and widespread benefit of this initiative among the target population in India, Apollo Tyres has entered into strategic partnerships with government bodies, as well as, listed companies.
"Our first Health Care Centre was established in 2000 at a large transhipment hub on the outskirts of Delhi," commented Sunam Sarkar. "At that point of time, this Health Care Centre looked at the awareness and prevention of HIV-AIDS and general health within the commercial vehicle community. Over the years, this initiative has grown to 25 community focused Health Care Centres in India, each of which treats nearly 200 patients per month."
In the 2014-15 fiscal year, Apollo Tyres' Health Care Centres treated over 3,305 patients for sexually transmitted infections and over 54,168 patients for general health issues; while over 39,990 people underwent counselling on HIV-AIDS; 15,458 underwent voluntary testing for HIV-AIDS, of which 111 were tested HIV positive. Since launch of the HIV-AIDS awareness and prevention initiative, team Apollo has reached out to 2,701,978 people under this initiative.
Apollo Tyres Health Care Centres are staffed by doctors, paramedics, counsellors and outreach workers. They provide consultation, STI and HIV-AIDS testing and treatment and counselling services to those working in the road transport industry.