Toyo supports TV's Jonny Smith at Carfest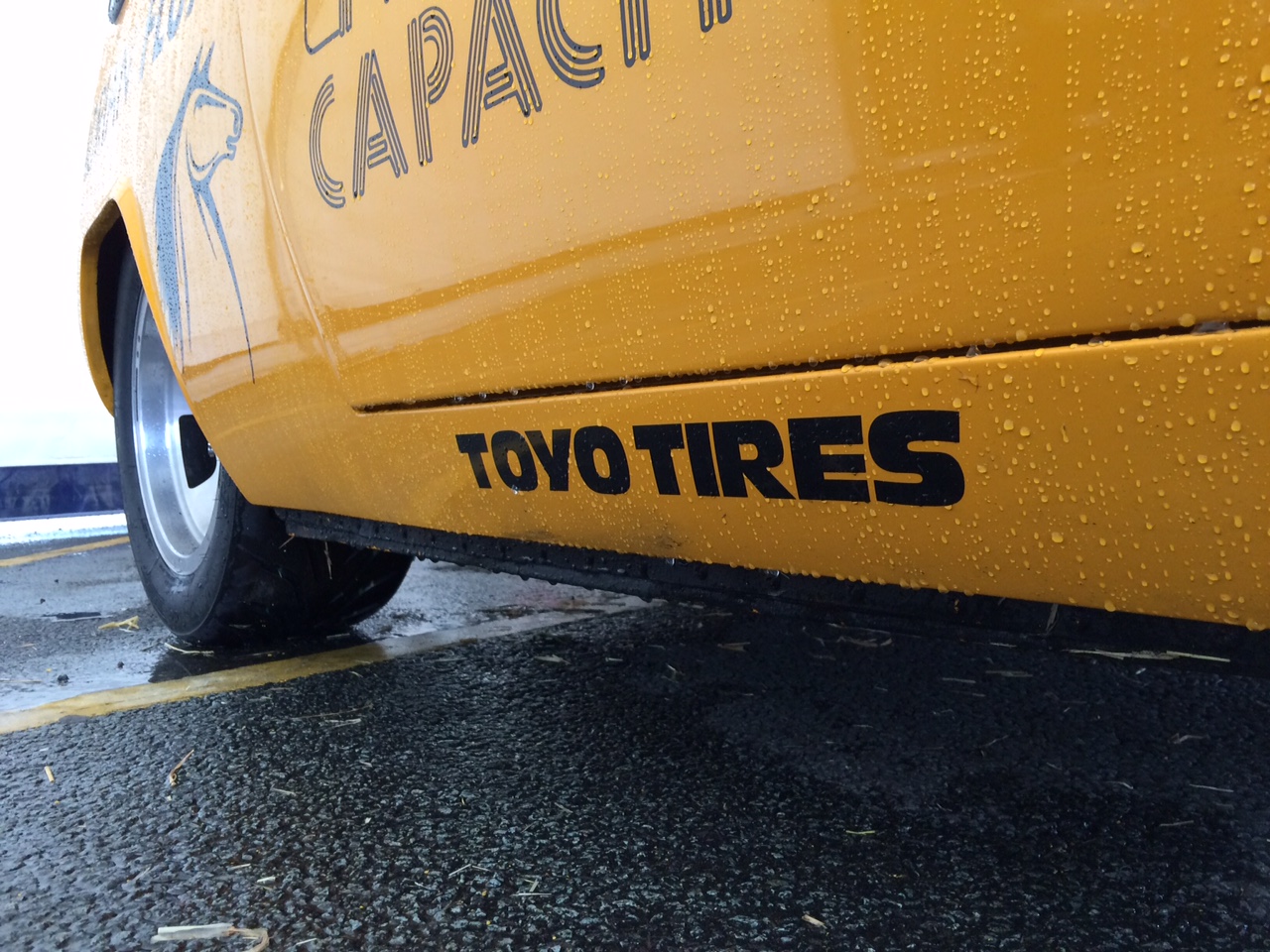 When Jonny Smith, presenter of the Fifth Gear television show, tweeted his urgent need for some road-legal rubber at Carfest, Toyo was happy to oblige. The manufacturer fitted its Proxes R888 to Smith's electric drag racer – an unusual vehicle in which the TV personality hoped to impress the crowds at Chris Evans' Carfest event, raising funds for charity in the process.
Smith's electric drag racer, dubbed 'The Flux Capacitor', started life as a far more pedestrian 1974 Enfield 8000. Heralded then as the future of electric car ownership, it wasn't the most powerful of conveyances – something addressed by Jonny over a long and thorough build process that now sees this EV pocket rocket turning out the equivalent of over 500bhp and 1000lb·ft of torque. In a car that weights well under a tonne, that's a power to weight ratio that eclipses just about every supercar on the planet – a statistic borne out by The Flux Capacitor's sub four-second 0-60 time and 12 second quarter mile capability.
Smith has always wanted to keep the car road legal and registered throughout its transformation into a race machine, meaning that every part of its conversion has been able to pass the current MOT test. With the recent legislative changes outlawing many semi-slick designs, the Toyo Proxes R888 carries an e-mark and surpasses all EU labelling requirements, while providing the racing grip necessary to set a fast quarter mile time. With all that power, Smith still managed to wheelspin through a couple of sets at Carfest.
Commenting on this unusual bit of product testing, technical and motorsport director for Toyo UK, Alan Meaker smiled: "I'm used to fairly unusual and last minute requests in this job, but this one is up there! The level of engineering in Jonny's Enfield really is staggering and it's a fantastic showcase for EV technology and the traction of the Proxes range. The useful life of an R888 is usually quite a bit longer than at Jonny's hands, but I'm all up for a bit of tyre destruction if it's in the name of crowd pleasing!"