Moto3 graduates achieving Moto2 success on Dunlop tyres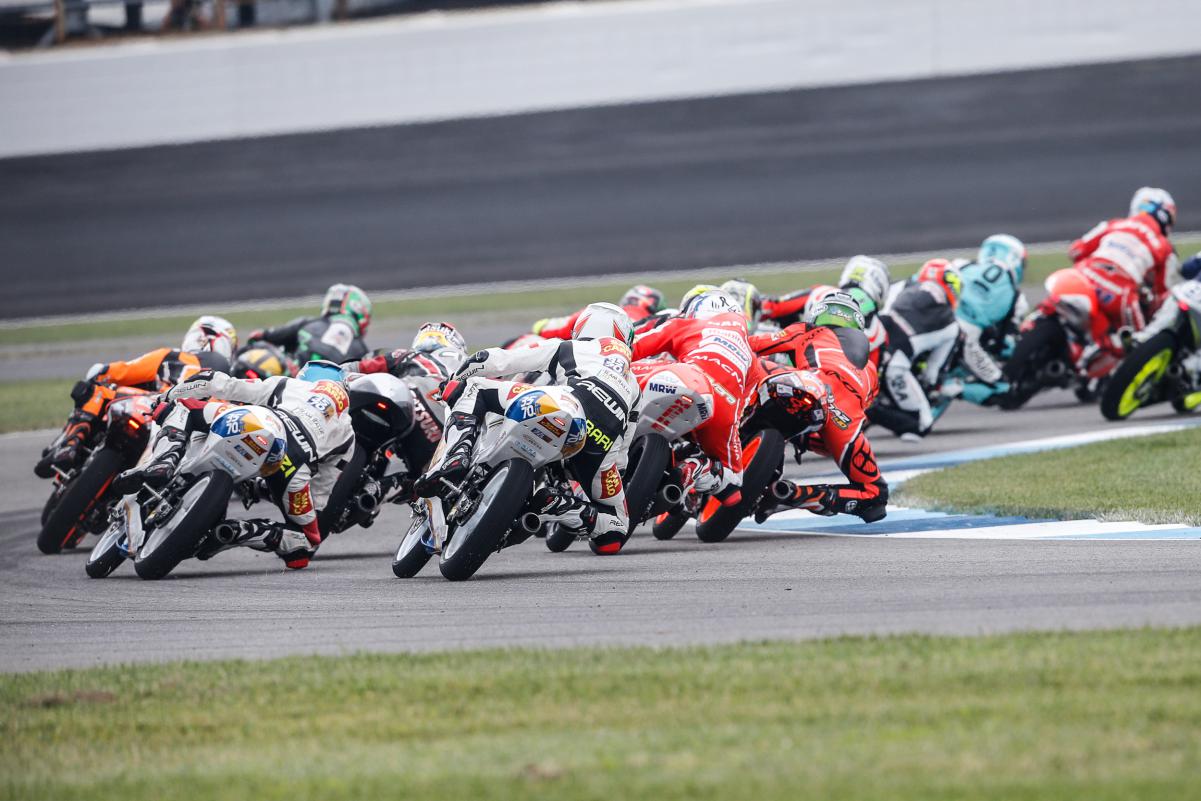 Brno will host the Czech Republic round of the FIM Moto Championship following the USA Grand Prix, and Moto2 and 3 tyre supplier Dunlop is anticipating further success for the newest riders in the more senior series. Alex Rins became the second Moto3 graduate to win a Moto2 race last weekend, while the first, Jonas Folger, won two previous races and will have high hopes for a good result at the Brno circuit where he won his only Moto3 race in 2012. There are now four riders who have appeared on both Moto3 and Moto2 podiums: Rins, Folger, Cortese and Salom.
Simon Betney, international event manager, Dunlop Motorsport, said: "It was great to see Alex Rins win his first Moto2 race as a former Moto3 rider. Dunlop is proud of providing tyres in series where riders can progress. We are sure to see more success from them and other graduates before the end of the year."
Brno is a medium energy circuit with eight left and six right handed corners. Dunlop's engineers have nominated soft and medium tyres with the exception of Moto2 where riders have the option of a hard rear specification. Last year's close Moto3 race was won by Alex Masbou, with the top three finished within 0.187 seconds. Alex Marquez was too far behind the lead to make it on the podium despite finishing with a gap of just 0.2 seconds, while Moto2 saw a Kalex podium clean sweep.
The 997 hard rear tyre was introduced in Brno the previous year when Mika Kallio used it to win on its first outing on a track with a surface of 21 degrees Celsius. Esteve Rabat raced to victory on the same tyre at Losail in 2014 where the track was a full ten degrees hotter, showing the versatility of the latest generation Dunlop tyres, which provide increased durability and speed in a wide range of track conditions.