Michelin solutions to manage National Express fleet tyre needs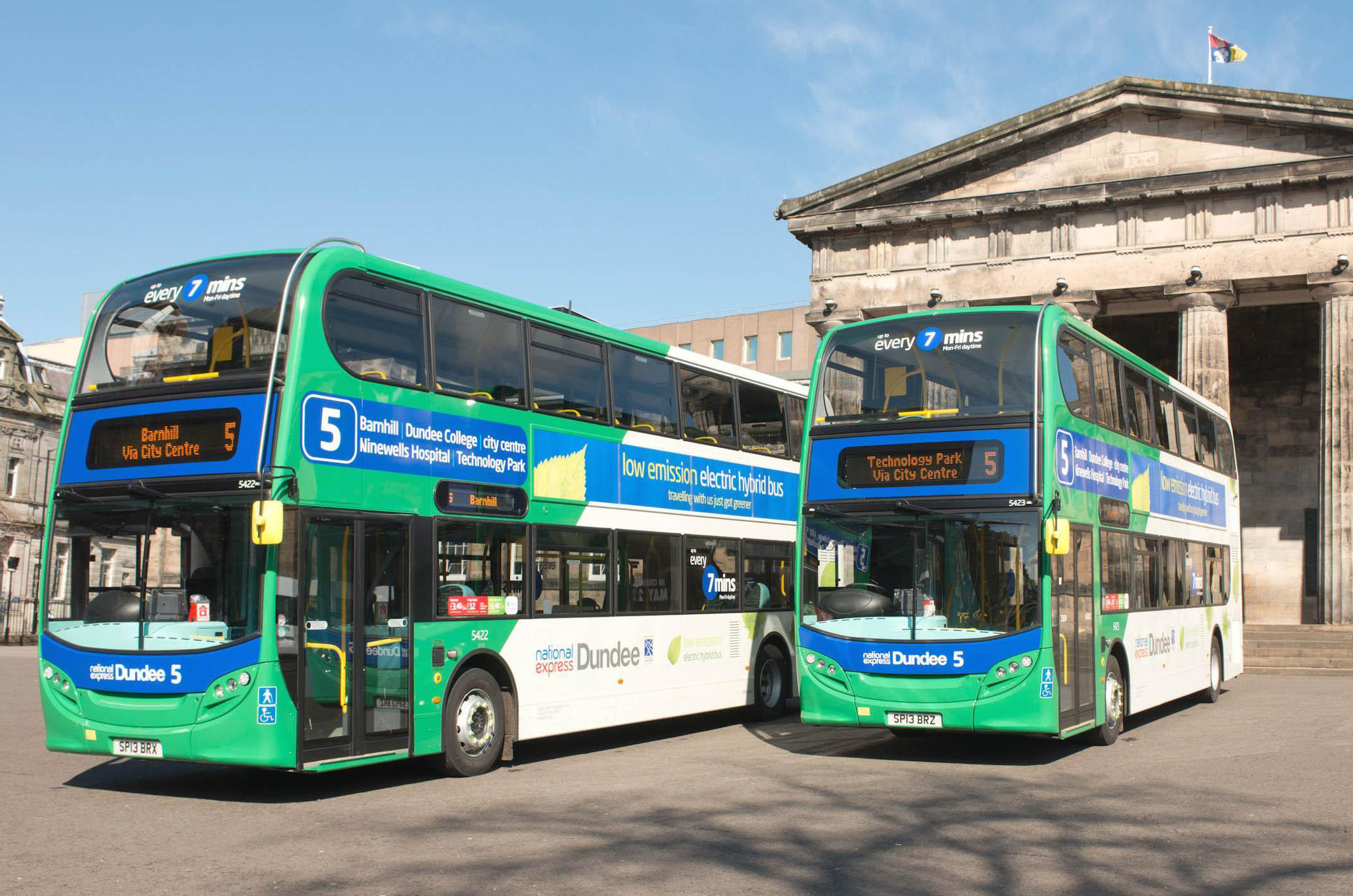 National Express has signed up Michelin solutions to provide a five-year comprehensive tyre management system for its UK fleet of almost 2,000 vehicles. This next chapter in National Express' relationship with the tyre maker involves its adoption of the 'Effitires by Michelin' solutions programme; Michelin says Effitires proved itself "ideal for the public transport group's diverse operations."
The new price-per-mile deal will cover a mix of single- and double-decker buses, the company's owned fleet of coaches, and smaller 'Hotel Hoppa' vehicles that operate around Heathrow airport. A fleet of vehicles 'airside' at Gatwick airport assisting with passenger transportation will also continue to sport Michelin rubber. Around 85 per cent of the Effitires contract workload will involve management of the National Express bus fleet from its depots in the West Midlands and central bus garage in Dundee. The coach fleet and airside operations are based across three separate locations in the south east.
"National Express has had a mature relationship with Michelin for eight years, so following a closely evaluated competitive tender, we are delighted that Michelin has proved to be the leading tyre solution provider," says Roy Brewer, National Express category manager. "The price-per-mile structure Michelin solutions offers provides a focus on getting the maximum performance out of every casing, and ensures the safe operation of our fleet, which is paramount. It's a model that works well."
Signing up to the Effitires solution provides National Express with a predictable tyre budget linked to fleet activity, as well as the services of a dedicated team of fleet operators, auditors, operations managers and business support personnel to ensure its tyres are serviced to the highest possible standards. Michelin solutions will fit the latest generation Michelin coach and bus tyres, carry out fleet-wide tyre safety inspections and develop a shared action plan to ensure harmonised operations.
National Express coaches predominantly run on Michelin X MultiWay 3D tyres, while its buses mainly sport Michelin X InCity rubber.
About Michelin solutions
Michelin solutions – the 'small s' is intentional – was established as a new company within the Michelin Group in May 2013, replacing the entity previously known in the UK as Michelin Fleet Solutions. It currently employs around 800 people globally and is responsible for in excess of 500,000 vehicles currently on contract. Michelin solutions is dedicated to designing, developing and commercialising solutions for fleets of trucks, buses, coaches, cars and vans. Its solutions are aimed at fleets wanting to improve their efficiency, productivity, and environmental footprint, in a global and customised way.