Maxam exhibits at Siberian mining show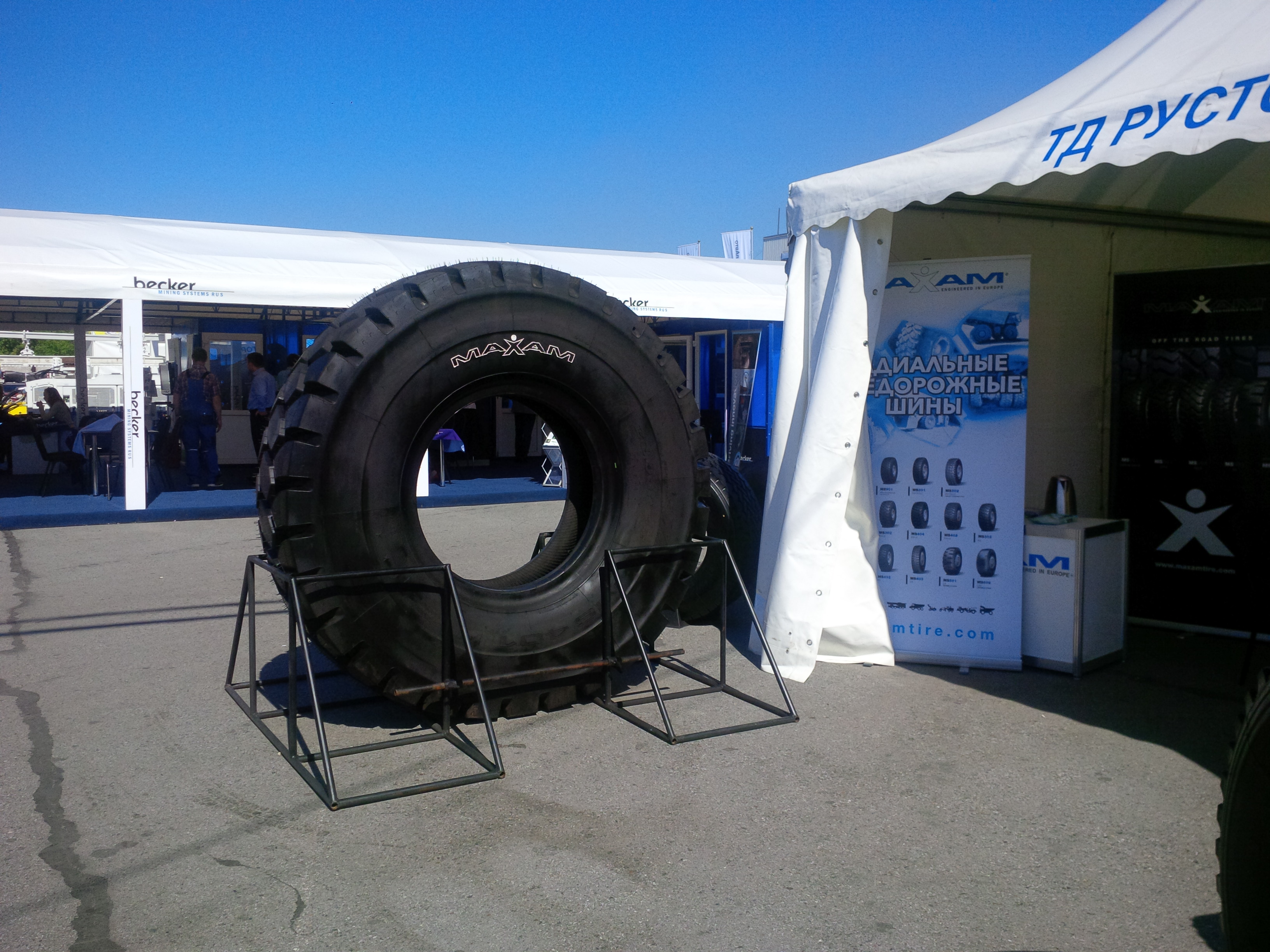 The Kuzbass region of Russia is the site of the country's largest coal field and two thirds of Russia's annual production of 350 million tonnes of coal is mined there. As such, it is a fitting setting for the annual Ugol Rossii mining exhibition, held in the Siberian city of Novokuznetsk since 1992.
With 380 exhibitors from 23 countries and a total exhibition area of 66,000 sq m (40,000 sq m of which is outdoors) Ugol Rossii is the most important mining event in Russia.
One of the exhibitors was Maxam Tire – indeed, the company has exhibited at the last five shows – who, together with their Russian dealer Rustorg LLC, exhibited a selection from their comprehensive range of tyres. Maxam is developing an enviable reputation in the Kuzbass region for its products, especially for its MS401 rigid dump truck (RDT) tyre and its MS405 range, aimed at RDTs, graders and wheel loaders.
Centrepiece of the stand was the MS401 21.00R35 E4 RDT tyre and visitors were able to appreciate the deep tread design and robust construction which are a vital part of ensuring optimum OTR tyre performance. In addition to promoting the Maxam name and product range, UGOL ROSSII also proved to be worthwhile commercially, as a number of orders were placed on the stand for Maxam's MS401 24.00R35 RDT tyre.
Said Kevin Buckley, Maxam's Sales Manager, Europe: "Ugol Rossii has always been a good show for us and many machines equipped with our tyres are hard at work on this massive coal field. More and more users are turning to Maxam tyres and finding out that you can combine high product quality and consistent performance with value for money."