KRT reports 20% increase in budget truck tyre sales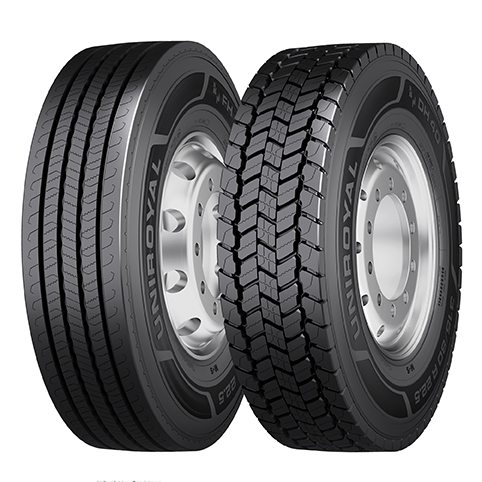 Kings Road Tyres (KRT), one of the largest specialist distributors of truck tyres in the UK, has reported substantial growth in sales of its budget ranges of TBR fitments, with volumes up 20 per cent year-on-year. KRT sells a number of exclusive budget brands including Aeolus, Antyre, Fullrun and Blacklion.
At the same time, premium brands distributed by the west London based company, which include Bridgestone, Continental and Goodyear, have reportedly "held up well" with single digit percentage increases achieved over the same period in a highly competitive market.
Tim Bader, KRT's group operations manager, commented: "We are a full-range, full-service supplier, which means we deal with all sectors of the truck and bus market. The most striking factor over the past 12 months has been the significant increase in sales of quality budget truck tyres. Customers are increasingly recognising the price-performance package offered by these products."
With budget performing strongly and premium maintaining its share of sales for KRT, the squeeze across the industry has been felt by retreads and mid-range brands.
"There's no doubt that retreads are under pressure with the narrowing price point between budget tyres and retreaded products," explained Bader. "Mid-range is also a tough market, but there will always be customers who value well established brands that offer proven performance, consistency of supply and investment in their product range."
Bader pointed to the recent example of Uniroyal, an exclusive KRT brand, with its new FH 40 steering axle and DH 40 drive axle tyres in 315/80 R22.5, for both bus and truck applications. Matador is another KRT exclusive brand which is valued for its European-manufactured range of products.
With an inventory of more than £10 million worth of tyres in stock, the vast majority of customer orders are supplied direct from the warehouse network. And by operating its own delivery fleet, a 24 or 48-hour service covers the whole of the UK. Many city-based customers receive same day delivery and collection is also available.