Fleet demand propels demand for Bridgestone OE tyres to 7-year high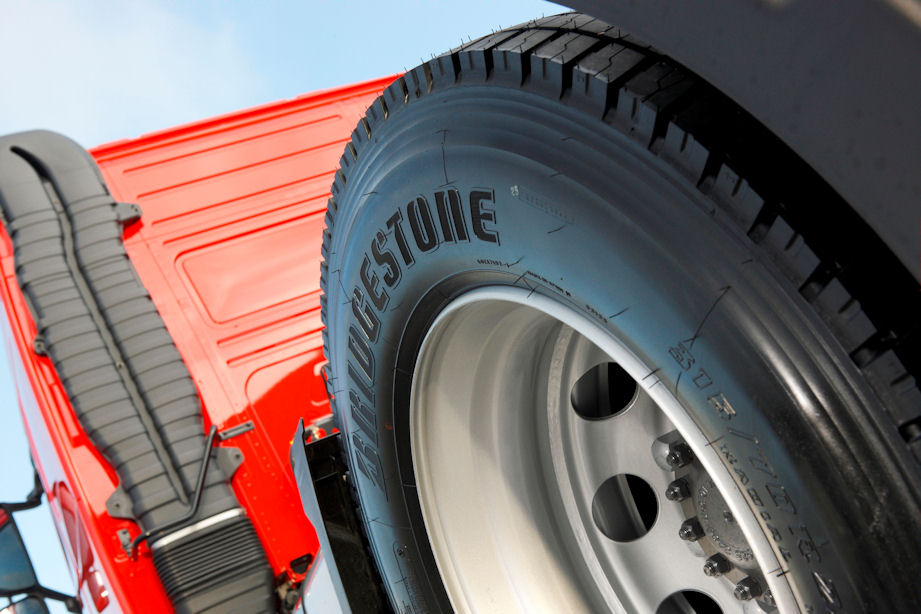 Bridgestone says it sold more original equipment truck and bus radials during June than at any other time during the last seven years. The company hasn't released specific sales volume information, however it reports that "thousands" of Bridgestone-brand original equipment tyres were sold during the month. Sales have been driven upwards by increasing requests from fleets, adds Bridgestone.
"The results underline an impressive first half for Bridgestone's commercial team, which has already returned a number of notable results and achievements, including a series of new fleet wins and contract extensions," explained Bridgestone in a statement. "OE sales have increased dramatically for the company over the past three years, culminating in the biggest spike to date in June."
The Bridgestone original equipment customer portfolio currently includes companies such as Dennison Trailers, Fruehauf, Gray & Adams, Cartwright Trailers and Dennis Eagle vehicles.
Chris Buchanan, Bridgestone's national fleet sales manager, notes that a combination of premium product and efficient service played critical roles in the sales success for June. "It has been a three-year process to get to this point, where relationships have been forged and where we've really explained the benefits of our premium products. Price is always an issue, but fleets really appreciate the longevity of our tyres, not to mention the technology that goes into each and every one of our tyres.
"However, I feel that our efficient response to any fleet request really does separate us from our competitors and our bespoke, tailored team can turn around any order in seven days or under," Buchanan adds. "With up to 190 different tyre and wheel combinations, this really does play a huge part in our overall OE proposition to fleets."
The seven-year sales high was helped in no small way by recent, significant commercial fleet wins, including extensions to contracts with Axis and Arla, as well as a significant deal with First Bus group. Going forward, the company says a further "series of impressive fleet announcements" will be made shortly.