Aeolus to launch new winter lines at Reifen 2016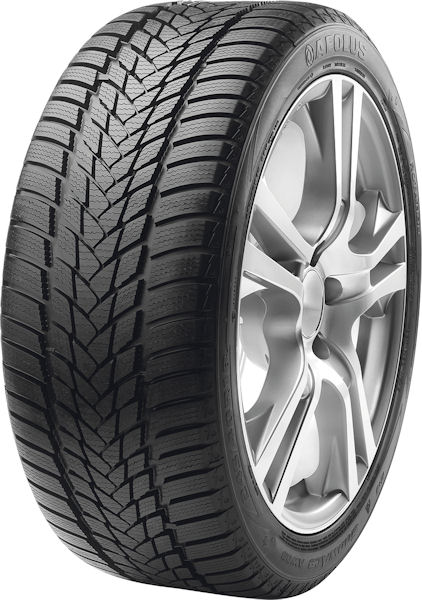 In the coming months the Aeolus tyre range for the European market will expand to include further cold weather products. Aeolus Tyre reports that the first addition to its winter range is currently being evaluated for the TÜV Tire Test Mark; the products have already undergone initial testing by TÜV SÜD and the results have been favourable, and if "weather conditions play out as projected" tests for this quality seal of approval will be completed before the end of this year.
"With our ultra-high performance winter tyres SnowACE AW03, we have an excellent product that has proven itself in the last two years without exception – the feedback I have received from end consumers through our importers and their sales team confirm our internal test results and experiences without any ambiguity," comments Thomas Wohlgemuth, Aeolus Tyre's general manager for Western Europe.
Wohlgemuth adds that "when I look back on consumer behaviour in recent years and analyse the respective sales figures of summer and winter tyres, this confirms to me two phenomena. On the one hand it is not only necessary (in some markets) to drive on season-specific tyres, consumers also desire this. On the other hand, there is an ongoing trend towards driving on winter tyres in varying weather conditions – particularly at temperatures typically occurring from autumn until the early summer – or even driving on the same (winter) tyres throughout the entire year. This places a demand upon winter tyres to not only perform well at low temperatures or on snow, but also on wet road surfaces."
To address these trends, Aeolus is working on replacements for the SnowACE AW02 and AW03. Wohlgemuth shares that this successors are "currently being prepared" and are expected to be presented at the Reifen 2016 trade fair. Until then the two products share the Aeolus winter portfolio with the 4SeasonACE all-season range, which was introduced last year. The AW02 is available in 20 dimensions (T+H) for 13 to 16-inch rim diameters, and AW03 is available in 20 dimensions (H+V) for 16 to 18-inch rim diameters. A total of 13 4SeasonACE dimensions (T+H+V) are available for 13 to 15-inch rim diameters.
A new studded winter product is also being introduced for northern European markets this year. The Ice Challenger AW05 will be initially be launched in approximately 40 sizes.