Pirelli Seal Inside tyres perform well in endurance test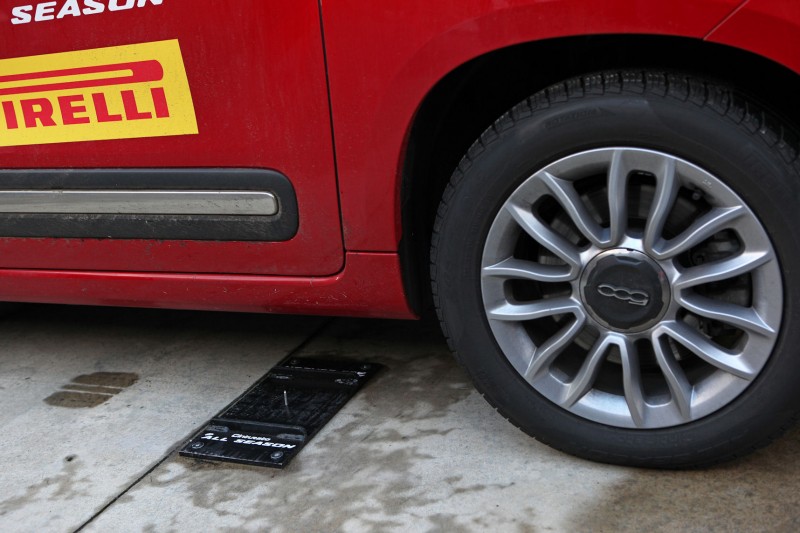 An endurance test carried out by Italian motoring magazine Quattroruote has placed the effectiveness of Pirelli's 'Seal Inside' technology under the magnifying glass. A set of Pirelli Cinturato All Season tyres featuring the self-sealing material were fitted to an Alfa Giulietta 1.4 Turbo 105CV, and the testers then stuck a four millimetre thick nail and a self-tapping screw into the front right tyre. The Alfa Giulietta was subsequently driven for close to five and a half hours at an average speed of 84 km/h (52 mph). After covering 452 kilometres (281 miles), the testers concluded that the "damaged All Season ran safely and quietly throughout the entire trip."
During the journey, pressure within the damaged tyre decreased by only 0.1 bar compared with that in the undamaged tyres. "The filling pressure in the pierced tyre was only slightly different even after several days," reported the Quattroruote editorial team. At the end of one week the air pressure in the undamaged tyres was 2.24 bar, while that in the damaged tyre was 2.14 bar.
Seal Inside employs a layer of sealant underneath the tyre's tread and casing. This layer is contained within a thin cover of Nylon that prevents the sealant from dispersing and protects it from grime. When a foreign body penetrates the tyre and pierces the casing, the sealant immediately encloses it and hermetically seals the puncture, thereby preventing air from exiting the tyre. At the same time, the sealant protects the steel belt against water and rust. Should the foreign body be ejected from the tyre as the vehicle continues its journey, the tyre's internal pressure simply pushes the sealant further into the puncture hole and closes it.
Pirelli already supplies tyres equipped with Seal Inside to Volkswagen as original equipment for several models, including the new Touran and Passat, and in January it also released the technology in its Cinturato All Season tyre.