New Matador TBR range for regional, motorway applications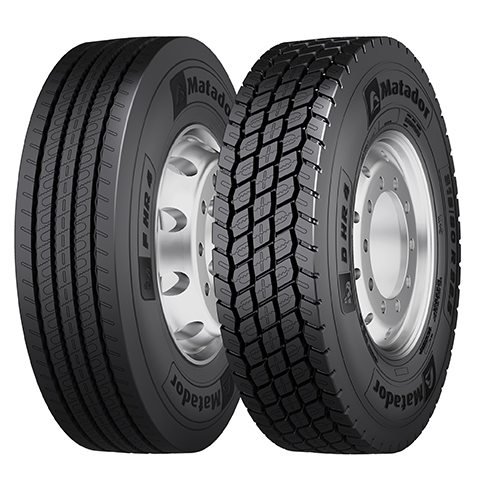 Matador has released new steer and drive axle tyres for the European market. Both the F HR 4 steer tyre and the D HR 4 drive tyre are available in the popular size 315/80 R22.5, and Matador reports that these are merely the initial dimensions in a whole new Matador truck and bus tyre range; additional fitments will join the portfolio at a later date.
The tyres are intended for use in regional and motorway applications, and Matador says the tread patterns aim to offer optimal vehicle handling and grip on wet road surfaces. Both tyres feature a new compound that is said to improve mileage, and the D HR 4's performance in the snow means it can bear the 3PMSF snowflake symbol. It is also, as is the F HR 4, M+S marked.
Retreadability has also been taken into account, and Matador says the tyres contain robust and particularly durable casings that, thanks to the use of a special steelcord bead, are suitable for both pre-cure and mould cure retreading. In addition, the tyres can gain a further life through regrooving.