MRF launches 'Revz' motorcycle radial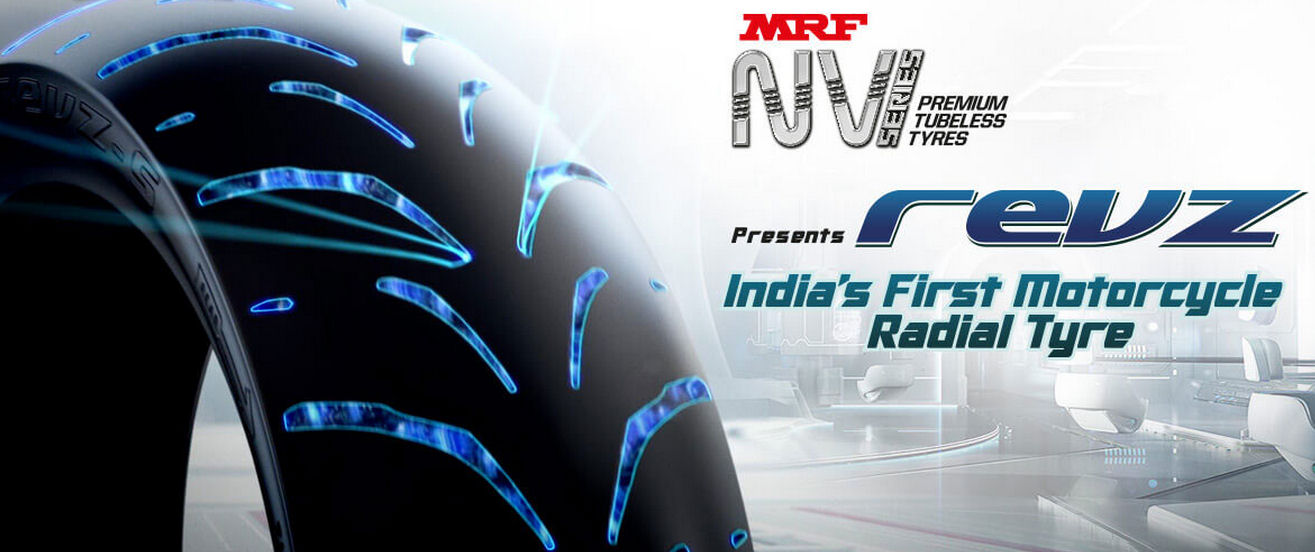 MRF Tyres is claiming an Indian-market first with the release of its Revz motorcycle tyre. This new range marks the tyre maker's – and the country's – entry into the motorcycle radial segment, and MRF has embarked on an elaborate digital campaign to get the message out. In addition to commissioning an interactive section for the mrftyres.com website, the tyre maker has taken to Twitter under the #RevzolutionIsHere hashtag and is also revving up interest via other social media sources.
"The Revz campaign was an effective way to reach out to our audiences," Koshy Varghese, MRF's executive vice-president for marketing, told IANS. "By using the official MRF website as the fulcrum of our launch and with the innovative use of gamification, reinforced our brand image as an innovative and advanced tyre manufacturer."
The Revz belongs to the MRF NV series, a range of 'premium tubeless tyres' that also includes the Mogrip and Zapper.