Michelin acquires second German wholesaler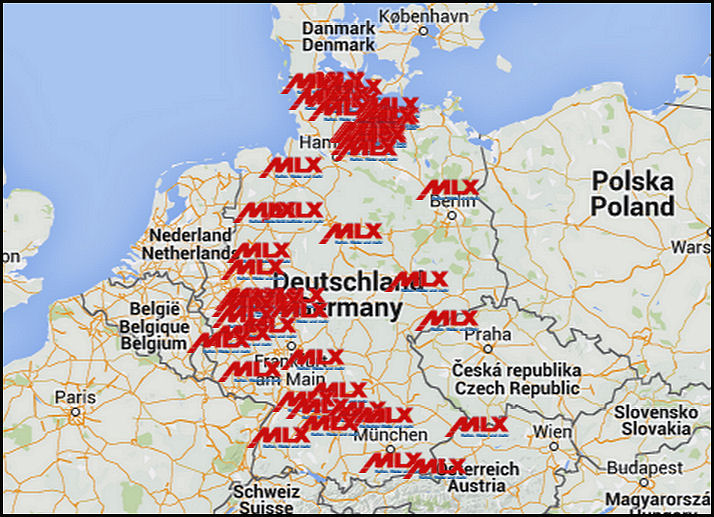 Last year Michelin made news when it bought out the parent company of Germany's largest wholesaler, Ihle Baden-Baden AG, and now the French tyre maker has increased its wholesale presence in Germany with the 100 per cent acquisition of Meyer Lissendorf, a wholesaler with a strong car tyre focus. Michelin has not disclosed the purchase price.
Meyer Lissendorf is based near Cologne and employs around 90 people at its two main sites in Gönnersdorf and Lissendorf. The company was founded in 1974 by Hubert Vietoris and his wife Maria (née Meyer) and claims a capacity for up to 800,000 tyres and wheels in its central warehouse, from which it distributes a range of well-known tyre brands (including Michelin) and the Rotex private label to around 200 'MLX partners' – tyre dealers and independent repair shops that operate a total of more than 300 outlets. Meyer Lissendorf also offers a range of tyres to wholesalers that specialise in spare parts and has developed a mounted wheel assembly business for car manufacturers' networks.
According to Michelin, the aim of purchasing Meyer Lissendorf is to strengthen the Michelin distribution network in Germany and to consolidate its position in the small and medium retail redistribution market. The new acquisition and purchase of Ihle form part of Michelin's strategy of strengthening its access to the European market by "developing all distribution channels in response to the new requirements and behaviour of motorists." The takeover of two large, multi-brand German wholesalers within the space of the year also gives Michelin significant control over the distribution of its competitors' products, and therefore the acquisition is subject to validation by the competition authorities in Germany and Austria.
The editorial team at our German sister publication Neue Reifenzeitung share that market observers have "long anticipated" Meyer Lissendorf's sale. The wholesaler's 2014 turnover of €57 million was approximately 40 per cent lower than the 2011 peak of just under €95 million.