Maxam shows new solid tyre range at Recycling Aktiv show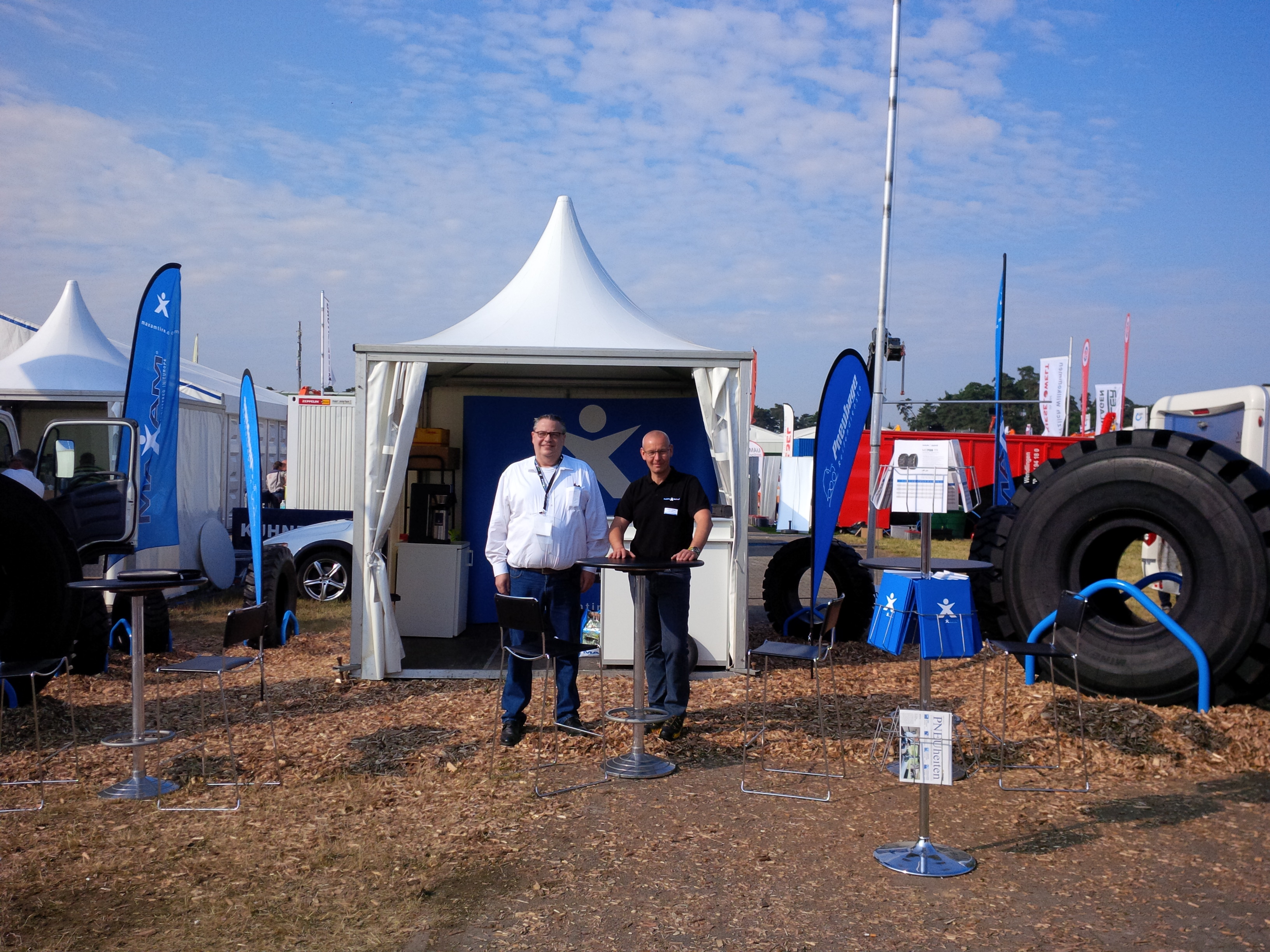 Maxam showed its new solid tyre range at June's Recycling Aktiv show at Karlsruhe/Baden-Baden airport in June. It was the first time Maxam has taken part in Recycling Aktiv.
Last time, more than 10,000 visitors attended the show and, for the 2015 event, there were over 200 names on the exhibitor list. Live demonstrations form an integral part of the show, including a working scrap metal yard. The Maxam stand was manned by personnel from Interpneu; the company's dealer in Germany, backed up by members of the senior management team from Maxam in Luxembourg. These included Kevin Buckley, sales manager, Europe; Stefan Blindenberg, business development manager, France & Benelux and Peter Kraus, bdm, Germany, Austria & Switzerland. One visitor to the stand was so impressed with the appearance of the tyres and the breadth of the range that he immediately invited Peter Kraus to his company to talk business.