July start for Pirelli's motorcycle tyre JV plant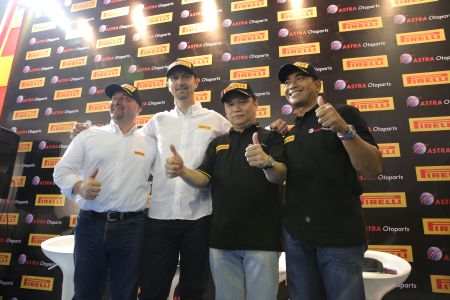 PT Evoluzione Tyre, the joint venture that factory Astra Otoparts established with Pirelli following the signing of an agreement in April 2012, is scheduled to enter production this month. Astra Otoparts says the factory's production target for 2015 is 2 million motorcycle tyres and the total planned annual output is 7 million pieces; 4 million of these will be Pirelli or Metzeler branded tyres that will be sold in the domestic and export markets, and the remaining 3 million will be manufactured under Astra Otoparts' Aspira brand name for sale both in Indonesia and abroad. Pirelli holds a 60 per cent share in the joint venture and Astra Otoparts the remainder.
According to Pirelli, the joint venture factory will produce both "premium and non-premium tyres," and Indonesian market demand will be met with radial and cross-ply products for small and medium size two-wheeled vehicles. Exports will mainly go to other parts of Southeast Asia, including Vietnam, Thailand, the Philippines and Malaysia. The four million tyres that will leave the factory carrying Pirelli brand names will account for approximately 25 per cent of Pirelli's global motorcycle tyre production.
With the start of production at PT Evoluzione Tyres imminent, Pirelli has appointed Astra Otoparts its official motorcycle tyre distributor for the Indonesian market. This measure was announced at a press conference in Jakarta on 6 June. As official distributor, the company says it intends to run "an aggressive sales strategy" for Pirelli motorcycle tyres and will widen the network of specialist tyre retailers selling Pirelli products in Indonesia. It will also promote the brand at exhibitions and through national motorsport championships. Astra Otoparts estimates Indonesia's current aftermarket motorcycle tyre demand to be more than 37 million units.