Hankook performs speed tests with iFlex non-pneumatic tyre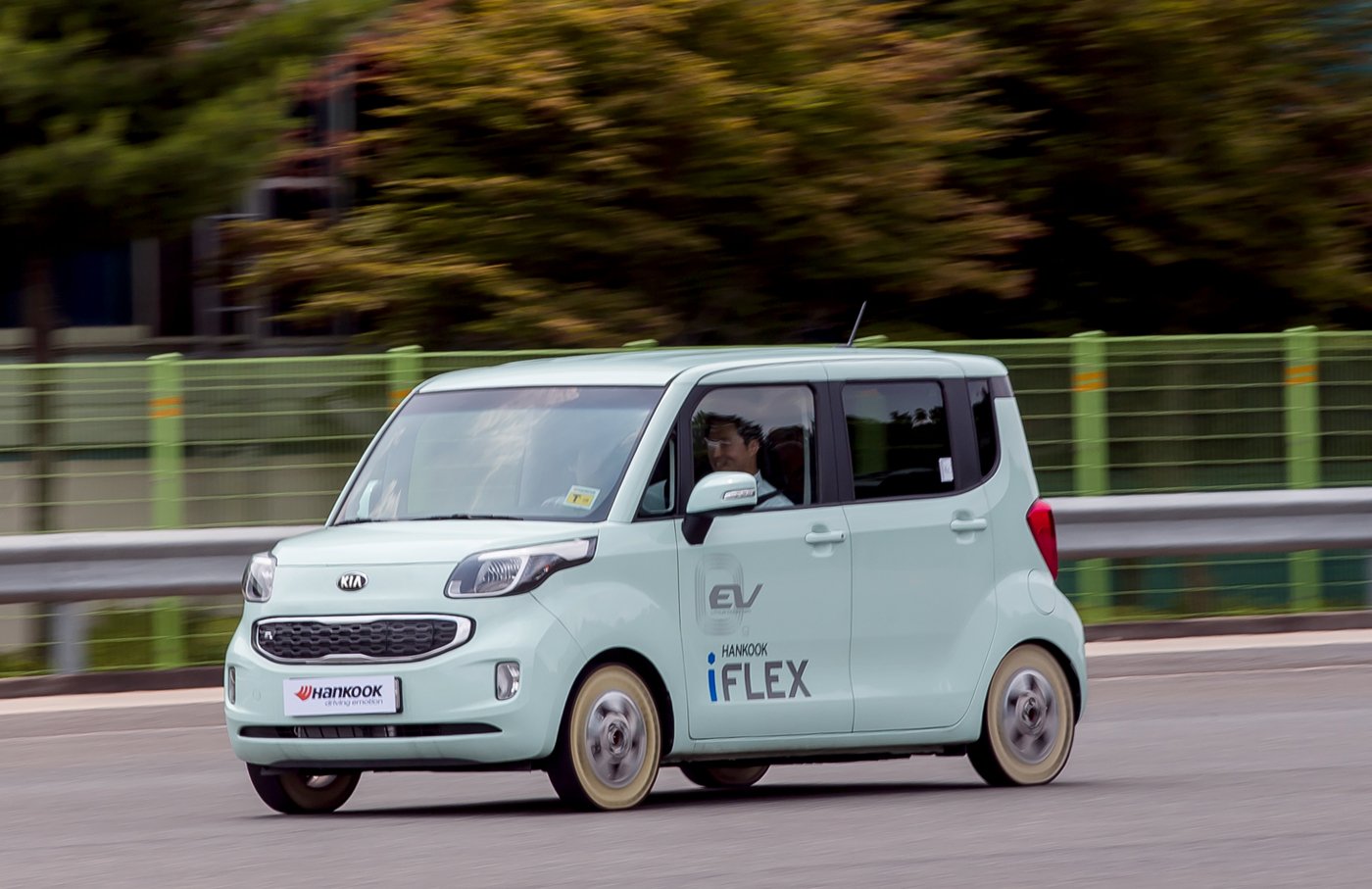 Hankook Tire has reported the successful high speed testing of its iFlex non-pneumatic tyre. The South Korean company has been developing the iFlex concept since 2011, and recently fitted its latest generation prototype tyre to a Kia Ray electric car in order to evaluate its performance at speed. The iFlex-shod Ray was driven through a slalom course at up to 130 km/h (80mph), and the tyre maker states that its airless tyre performed perfectly in all safety and durability tests.
The iFlex is made from polyurethane synthetics and according to prior information from Hankook is up to 95 per cent recyclable. A prototype size 155/590-14 (155mm wide with a diameter of 590mm) iFlex combined tyre-rim unit was displayed at the IAA motor show in 2013; the iFlex tyres depicted in images released with Hankook's latest announcement show a size 125/80-14 product.