Hankook OE on Ford F-650/F-750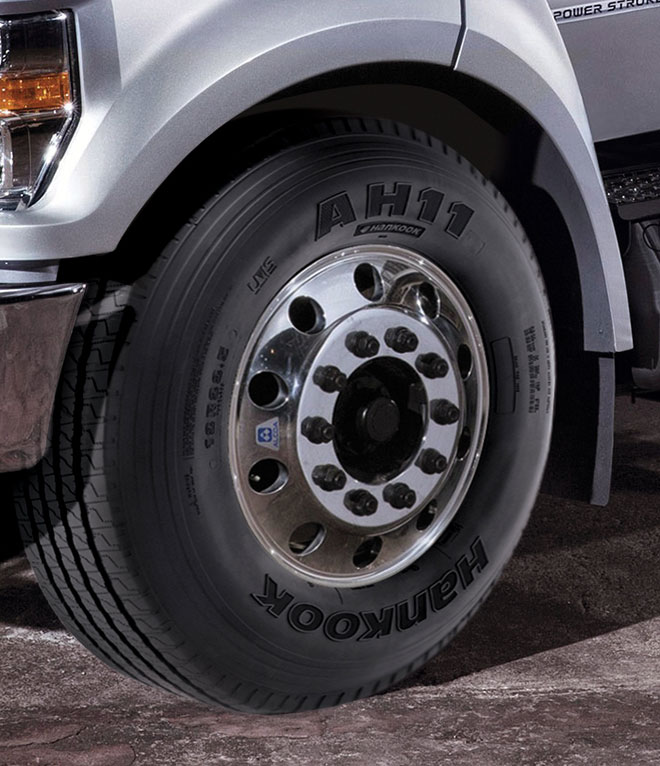 Four Hankook tyre patterns will be shipped to Ford in North America as original equipment fitments for the new 2016 F-650 and F-750 medium duty trucks. The tyre maker will supply its AH11 and DH07 patterns in sizes 245/70R19.5 and 265/70R19.5, while the AH22 and DH15 will be available in size 275/80R22.5.
Hankook Tire says it has been involved in the development of the Ford 2016 F-650/F-750 since 2013 and considers this OE contract to be "a strategic advancement of Hankook Tire as a global credible partner in North America." The company has provided Ford with tyres since 1999 and previously supplied original equipment products for a number of the manufacturer's vehicles, including the Explorer, Edge, Mustang and F-150 – the best-selling pick-up truck in North America.
Commenting on the newly-announced deal, Hankook Tire vice-chairman and CEO Seung Hwa Suh said: "Hankook Tire is currently focusing on diversifying our radial truck tyre line-up, and the recent Ford 2016 F-650/F-750 OE supply agreement with Ford will be the foundation that we build on to accelerate our business in North America."