Hankook appoints Antal Takacs as marketing director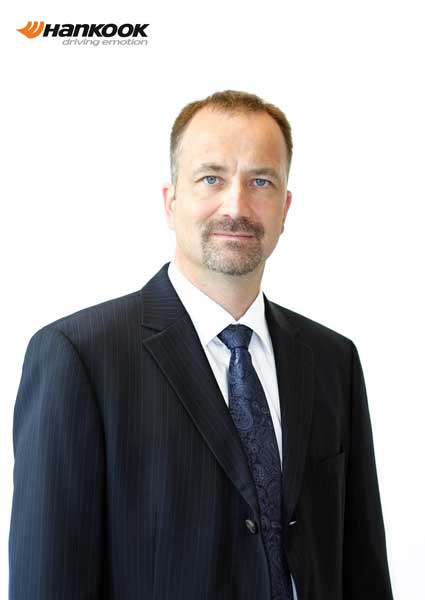 Hankook Tire Europe appointed Antal Takacs as marketing director on 1 July 2015. In his new role, Takacs takes responsibility for European pricing, product marketing and distribution channel management.
Antal Takacs will focus on the further development of a pan-European pricing strategy and the reinforcement of Hankook's Europe-wide marketing strategy. "Our current aim, is to optimise our pan-European marketing strategy, so that we meet our clients' needs professionally and strengthen the brand awareness in all over Europe", Hankook's Head of Europe, Ho Youl Pae stated.
Antal Takacs holds master's degrees in Engineering and Economics and has over 20 years of experience in the tyre and automotive sectors. He managed pricing at Porsche Hungaria Kereskedelmi Kft in Budapest and product marketing at MFP Michelin Clermont-Ferrand and Paris. Before joining Hankook, Takacs spent three years in the B2B financial sector as head of marketing and sales support for a leading international provider of funds and corporate services, Alter Domus, in Luxembourg, where he implemented a customer relationship management platform, among others, and was responsible for the organisations' rebrand project worldwide.
"We are delighted to have gained a specialist like Mr Takacs at Hankook. As part of the ever-increasing internationalisation, it is especially important to further develop and professionalise our pan-European processes between marketing, product management and pricing. With Mr Takacs we have found an outstanding candidate to successfully implement our projects," said Tony Lee, vice president sales and marketing at Hankook Tire Europe.