Fontanesi claims record fourth consecutive World Motocross title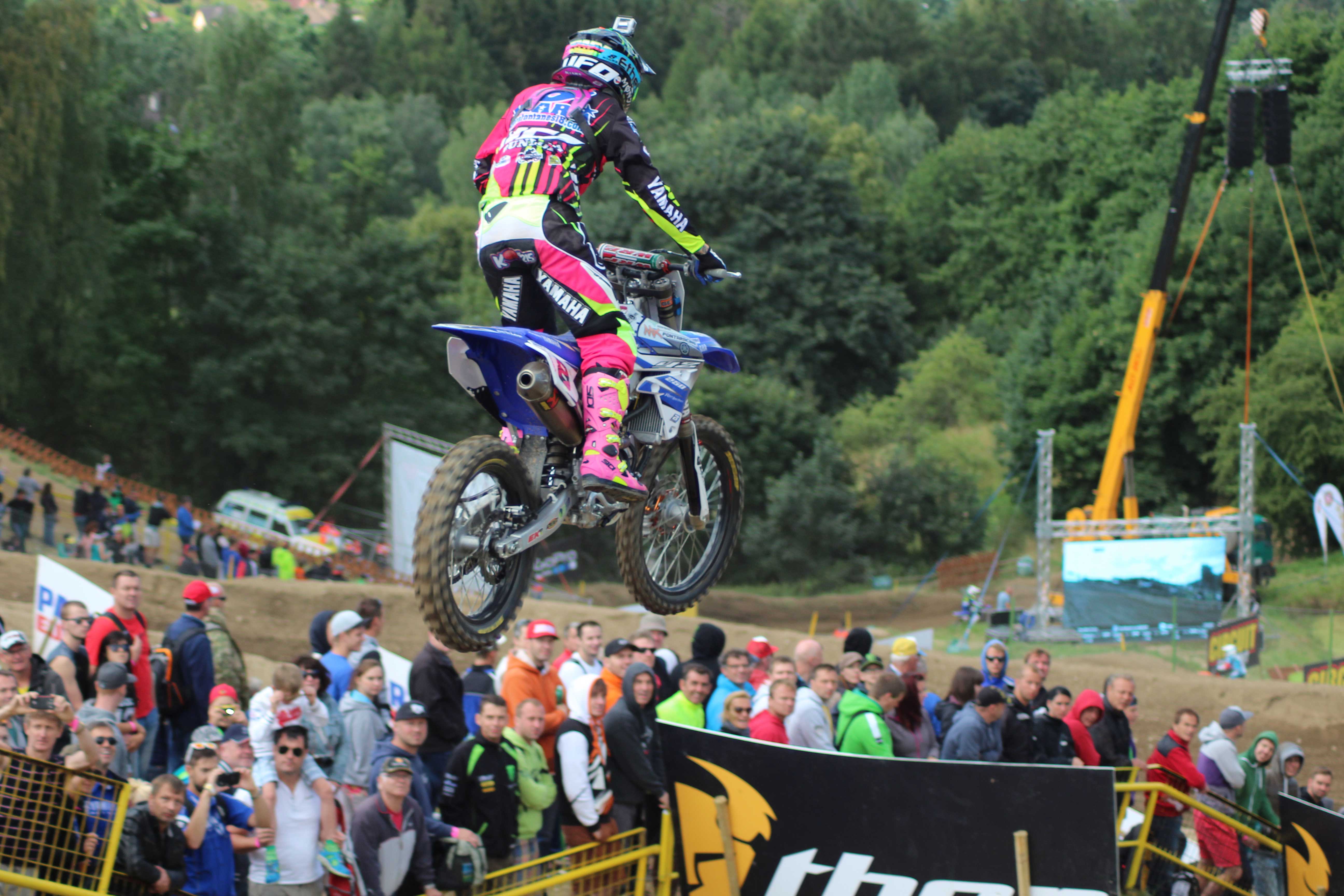 Dunlop riders claimed wins and podiums across the board at the FIM Motocross World Championship Czech Republic grand prix, with Italy's Kiara Fontanesi claiming the Women's title on her Yamaha. Dunlop's Geomax MX32 medium terrain tyres helped the Dunlop riders with five finishing in the MXGP top-ten.
Loket hosted the sixth and final round of the FIM Women's Motocross World Championship with Fontanesi needing to overhaul a two-point deficit. The first race saw her drop a further two points after she finished third, behind Livia Lancelot her rival. However, Lancelot suffered from a mechanical issue on the sighting lap of the final race and was unable to start the race leaving the Italian needing to finish 17th or higher to be crowned champion. After being third in the early stages of the race, she moved up a position three laps from the end, finishing the race and grand prix second overall. Fontanesi is the first person to take four consecutive WMX titles, the last three of which have been claimed on Dunlop tyres.
Dunlop's hopes for an MX2 title received a boost with Yamaha's Valentin Guillod taking his third win of the season having finished the races in second and first positions. The Swiss rider lies equal second in the standings with current leader Herlings side-lined with injury for the rest of the season. The next event will bring the opportunity for Guillod to overhaul the difference and lead the championship.
Evgeny Bobryshev took the holeshot in race one before finishing both races in second place. His Team HRC team-mate Gautier Paulin was in line for making it a double podium but a small crash in race one from third place dropped him to seventh, a position he repeated in race two. Five Dunlop riders finished in the top ten with Shaun Simpson (KTM) in third, Tyla Rattray (Kawasaki Racing Team) ninth and Nathan Watson (Husqvana) taking his first MXGP top-ten finish in 10th. Paulin has moved up to second in the championship with Bobryshev moving up to fourth.
Eddy Seel, Dunlop MX race coordinator, said: "It has been a weekend of positives. This is how I hoped it to be every weekend this season but it has now all come together and hope it continues. We now have one more title thanks to Kiara with every chance that Valentin could be leading MX2 and Gautier and Bobby are possible top-three finishers for the year."