Dipstix' new TrustBay service designed to help garages generate online reviews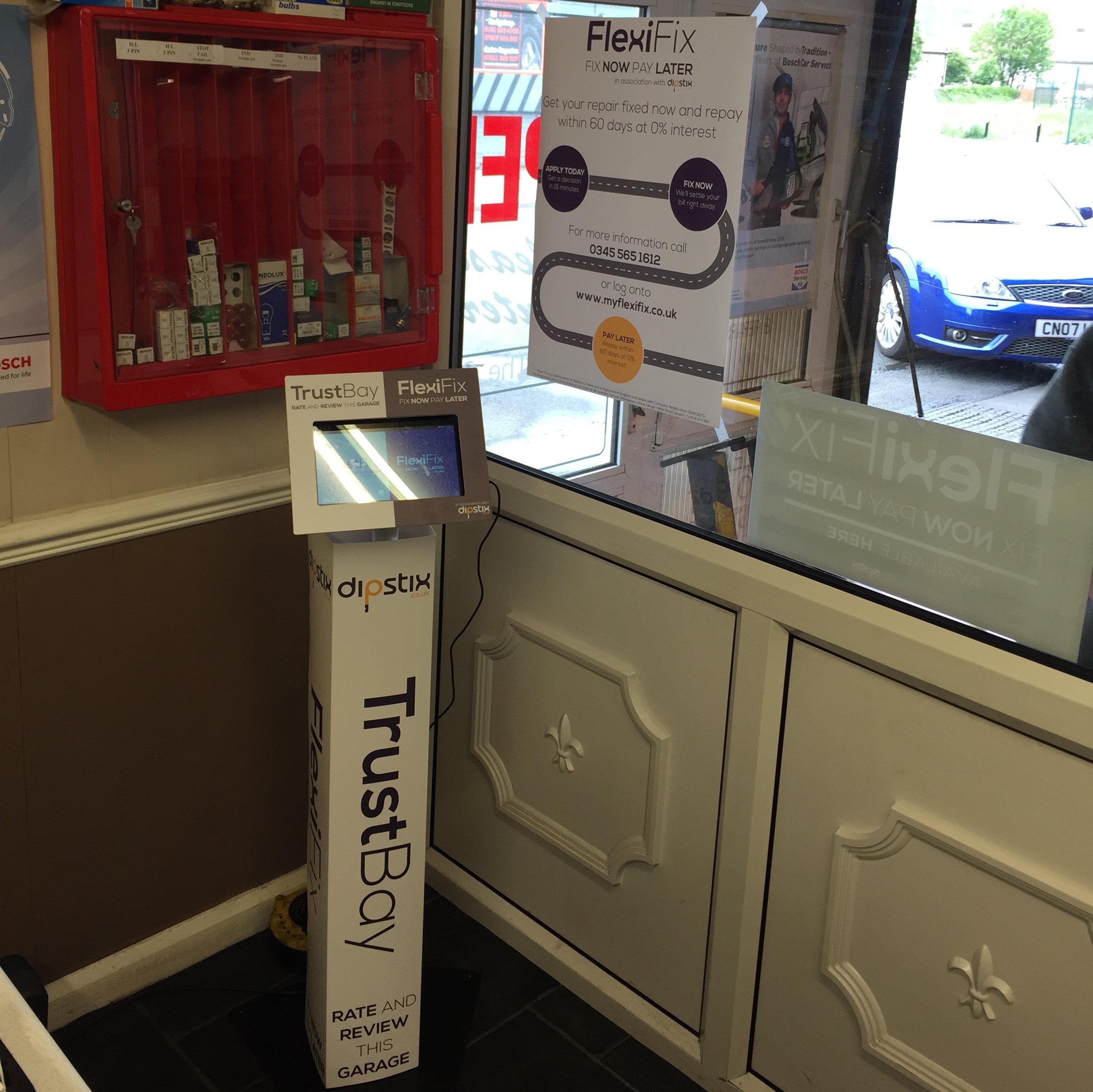 Social media has made accessing the opinions of trusted peers easier than ever, so it makes sense that garages and workshops should find ways to increase this free publicity. Dipstix, a website dedicated to helping motorists manage their cars, has created TrustBay to offer garages a chance to generate vital customer reviews.
Alongside proximity to the customer – which is much harder to influence – Dipstix have found reviews are the single most influential factor affecting the garage customers choose through their website. Indeed, positive reviews are around twice as influential as lowest price.
TrustBay gives garages a readymade point-of-sale review system that's ideal for customer reception and waiting areas. Reviews can be given there and then by all customers of the garage, and not just the ones referred through the Dipstix site. TrustBay works offline, but connects directly to the Dipstix cloud-based system so that the customer ratings and reviews left in the waiting room are visible immediately on their online profile.
"TrustBay is a really simple way for garages to build up more reviews, which we know means they will win a greater share of work in future," said David Cederholm, managing director of Dipstix. "It means existing loyal customers can help garages build up a strong online presence really quickly."
Dipstix suggest garages still frequently underestimate the growing power of reviews.
Cederholm added: "The other thing garages tell us is that it's awkward or difficult getting reviews later, particularly from customers who aren't regular web users, TrustBay removes these barriers completely."
Dipstix suggest TrustBay will benefit the earliest adopters the most, and are busy rolling it out to their garage network. TrustBay will also be used for customers wishing to 'fix now, pay later' using their new FlexiFix interest-free credit product too.