Barkley – focusing on price and quality in the agricultural tyre market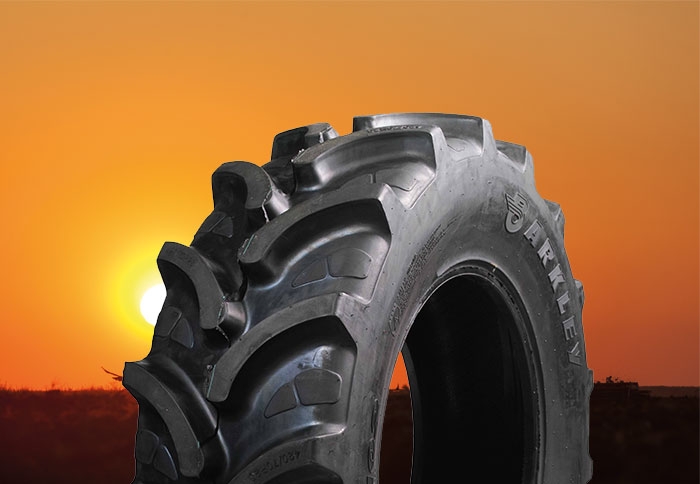 After obtaining regional exclusivity, Heuver Tyrewholesale has begun sales of the Barkley agricultural range in Europe, including the UK. The Netherlands-based wholesaler expects sales interest due to the variety of fitments available and the price/quality ratio on offer (Heuver Tyrewholesale says it extensively tested the brand before taking it on), and anticipates that Barkley will play an "important" role in Heuver's exports to Eastern and Southern Europe, as well as to Scandinavia.
"For quite some time, we had been looking for a new brand of agricultural tyres which was able to combine choice, quality and value for money," comments Heuver Tyrewholesale director Bertus Heuver. "And Barkley has given us what we were looking for, particularly because we have been able to agree an exclusive contract for the European market. We will be focusing on the Eastern and Southern European markets, as well as Scandinavia. There is a great deal of mutual trust and both parties recognise the available opportunities. We think the market is ready for Barkley, considering the fact that price and quality are decisive factors when people buy tyres. We have noticed that European customers are – rightfully – very critical on this front. And that is exactly why we added Barkley to our range. Thanks to its excellent price/quality ratio, it will quickly become popular in the European market. We want to offer our customers the widest possible choice."
According to Bertus Heuver, the inclusion of Barkley brings "greater price diversity" to the Heuver Tyrewholesale range: "We are able to offer a generous choice in every segment." The director adds that more than 40 sizes of 65, 70 and 85 series tyres are already available, and the range will grow to 70 sizes, including 80 and 90 series fitments, in the next few months.
"The radial tyres have an excellent profile, deliver good traction and stability, and offer superb performance when it comes to driving comfort, operating hours and fuel consumption," continues Heuver. "We have encapsulated these qualities using the 'Feel the Difference' slogan."