Award for 'Air Master by Vredestein' spoiler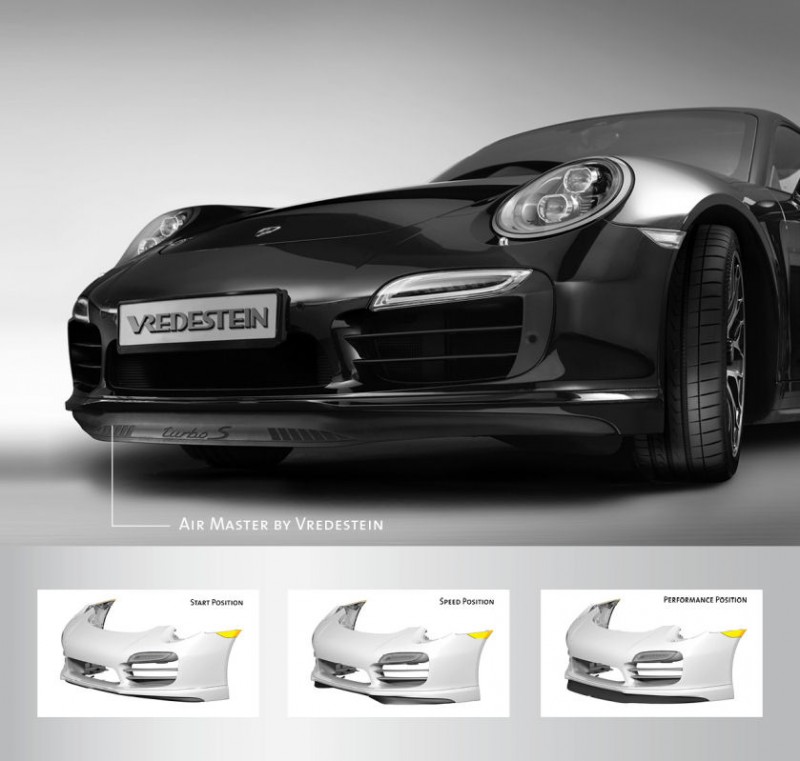 Apollo Tyres has received recognition for its 'Air Master by Vredestein' spoiler. The invention was given a DKG Product Award in the 'Technical Rubber Products and Tyres' category at this year's International Rubber Conference in Nuremberg, Germany.
The flexible and variable spoiler was developed in partnership with Porsche by a dedicated team at Apollo Tyres' Global R&D Centre in Enschede, The Netherlands. It is made from a specially developed EPDM (ethylene propylene diene monomer) rubber compound, a strong and elastic rubber that possesses good weather resistance qualities. The spoiler retracts under the front bumper at low speeds to give the car sufficient ground clearance, while it extends at higher speeds in order to optimise airflow around the wheels and reduce fuel consumption. It can also be fully extended in performance mode to provide additional downforce on the front wheels and through this better roadholding. The spoiler is pneumatically powered and achieves its required shape by means of several air chambers.
Apollo Vredestein views the award as "testimony to the strong R&D emphasis" at Apollo Tyres: "Innovative products such as the Air Master by Vredestein and Vredestein Space Master have reinforced Apollo's position as a supplier of technologically advanced premium tyres," the company wrote in a statement.