World's largest tyre turns 50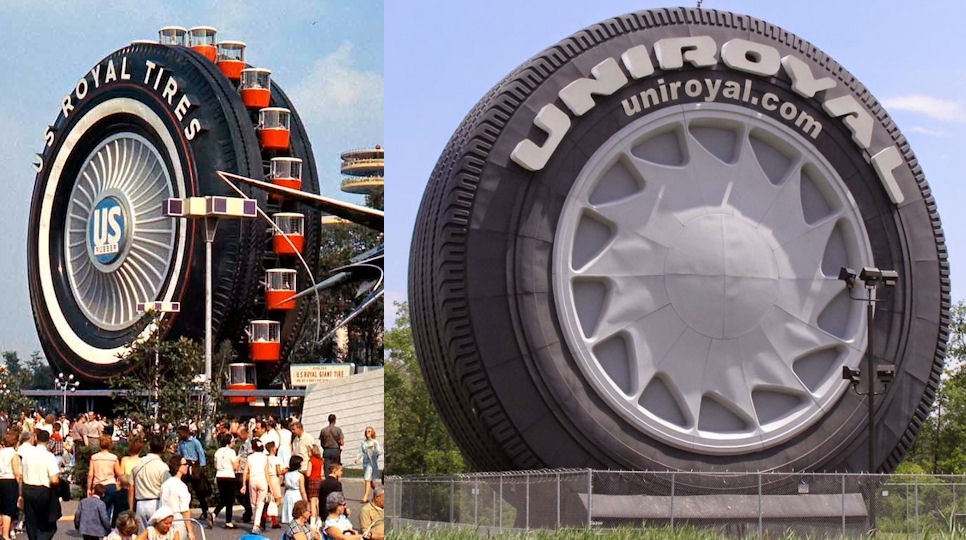 On 20 May 2015, Uniroyal celebrated the golden anniversary of its 'Giant Tire'. The 80 foot (24.4 metre) tall model tyre – the largest ever made – was feted by an event at its home in the Detroit suburb of Allen Park. The Giant Tire sits at the entrance to the site where the Uniroyal – now part of the Michelin Group – sales office was formerly located.
In its infancy the Giant Tire was more than just the subject of black circular superlatives. It was originally exhibited in the U.S. Rubber Pavilion at the 1964/65 New York World's Fair, and was a tyre-shaped Ferris wheel complete with 24 gondolas. More than two million people – including the Shah of Iran and Jacqueline Kennedy, with children Caroline and John Jr – rode the Giant Tire during its months of service.
When the World's Fair ended, the Giant Tire was dismantled into 188 sections and shipped to its current location in Detroit. It was remodelled in 1994 to give it a sleeker, more modern appearance, and underwent minor changes in 1998 before receiving a major renovation in 2003.
"The deep affection of generations of Detroiters for the Giant Uniroyal Tire ensures that it will continue to welcome visitors and residents back to the Motor City for many years to come," commented Michelin North America on the occasion of the Giant Tire's half-century.