Vacu-Lug rolls out new Westlake Tyre range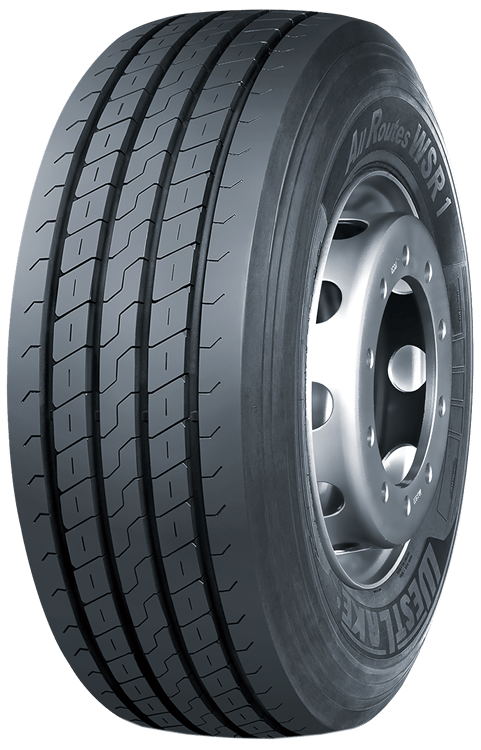 Following its launch at the IAA Show in Hannover in October 2014, Vacu-Lug, the sole UK distributor for all Westlake truck and bus radial tyres, has launched the range in the UK.
According to the company, the Westlake range offers a choice of 17.5", 19.5" and 22.5" rim diameters and consists of four applications: Long Haul, Regional, Mixed Service and Max Load.
The 'Long Haul' range comprises tyres built specifically to withstand long distance journeys and its deep tread is designed for a longer life and to consume less fuel. While the 'Regional' range is ideal for middle distance journeys and, featuring a directional tread pattern, is designed for outstanding traction with the ability to withstand varying road conditions on motorways and trunk roads.
Meanwhile, the 'Mixed Service' range, features tyres tailored for vehicles carrying heavy loads, and which are suitable for on and off road use. The tyres feature an aggressive directional tread and open tread shoulder with robust tread blocks, the combination of which provides extra traction.
Completing the line-up is the WTX1 'Max Load' tyre, which is designed for use on heavy load trailers. It is designed with special sipes alongside tread ribs, which helps to minimise heating for high-speed running with heavy loads.
The Westlake product names are as follows: WDR+1, WDR1, WDM1, WTL1, WTR1, WTX1, WTM1, WSR+1, WSR1
The product code works like this: W = Westlake; D = Drive, S = Steer and T= Trailer; the next letter refers to application type, R = Regional L = Long Haul M = Mixed Service, X = Max Load; while the number refers to vehicle type, 1 = Heavy Truck +1 = Light Truck.
Commenting on the introduction of the new Westlake Tyre range, Vacu-lug's sales director Dave Alsop said: "We are very excited about the new tyre range because it not only comes with a premium quality badge from one of the world's leading manufacturers but also fits perfectly with a wide range of UK and European fleet applications. It is not surprising that the Westlake range has been widely accepted by our service providers. As Westlake's sole UK distributor, we are proud to offer our customers some of the best-performing, value-for-money tyres in the market. The rapid increase in demand that we have witnessed over the last few years is a credit to the product's quality, availability and value for money."
As the world's fourth largest producer of commercial vehicle tyres, Westlake tyres are produced by the Hangzhou Zhongce Rubber Company Limited – ZC Rubber – and the brand is marketed and distributed within Europe by Zenises, from its European base in London.
In addition Vacu-Lug manufactures its own extensive range of drive and trailer retread tyres for commercial, agricultural and OTR applications, as well as Pirelli's Novateck range, all of which are backed by Vacu-Lug's unique VMS fleet management system.
The company also distributes Yokohama truck and earthmover tyres and Magna Tyres' Industrial and earthmover range throughout the UK.