Success for Avon in 2015 Isle of Man TT Sidecar races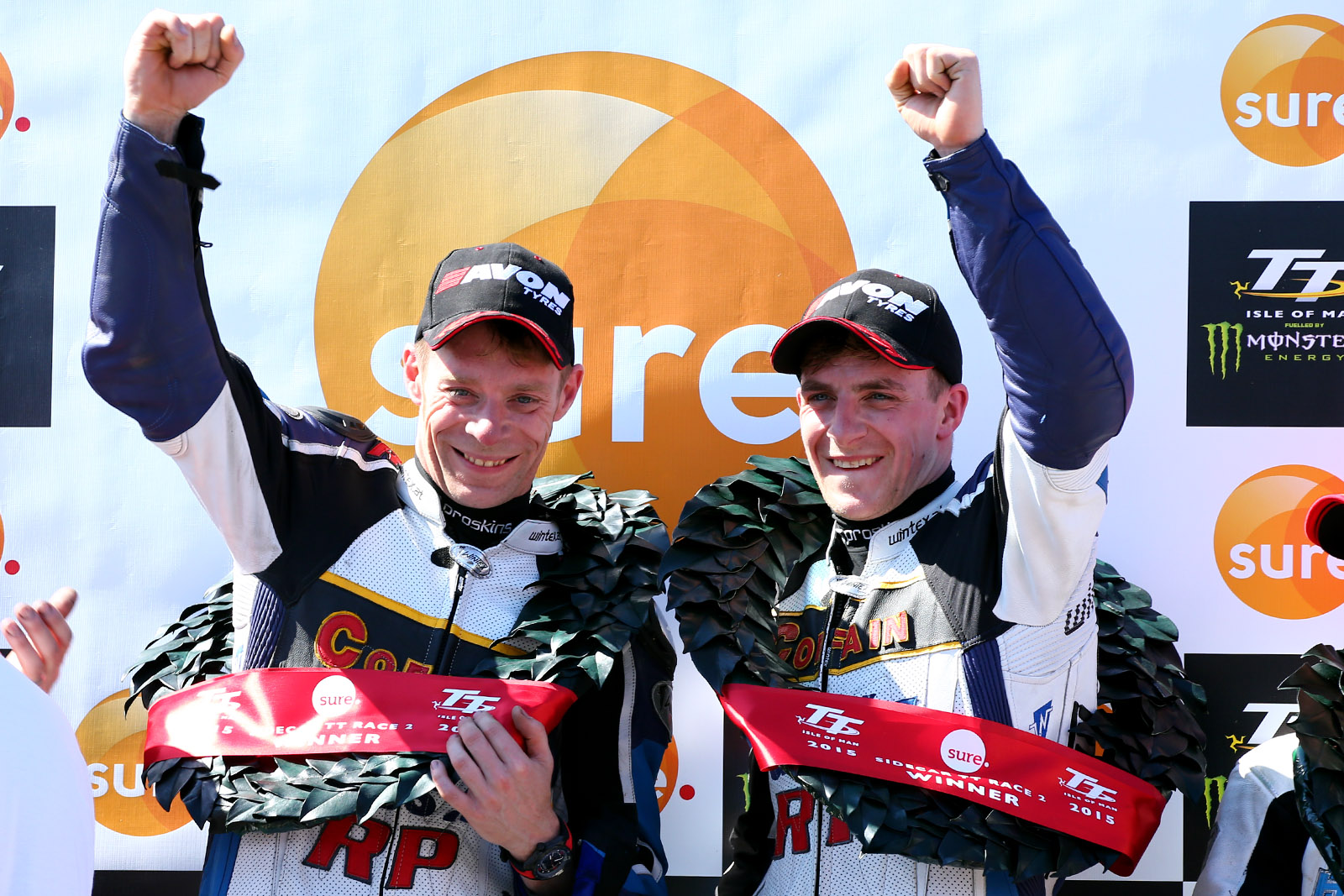 More than 100 competitors used Avon tyres at this year's Isle of Man TT. Competitors covered the 37.73 mile road circuit, touching 200mph on little more than country back roads, making the perfect tyre selection and setup essential. The manufacturer had its greatest taste of success in sidecar racing, sweeping the podium in both of the Sure Sidecar races.
The Birchall brothers, Ben and Tom, on their LCR Honda swept to victory in both races, with John Holden and Dan Sayle in second, and Conrad Harrison and Mike Aylott in third for race one. In race two, Dave Molyneux and Ben Binns came second, while also earning a TT lap record – they completed their last lap in a speed of 116.785mph. A fighting third place went to race one runners-up, John Holden and Dan Sayle.
On the solo front, Avon supported ten riders in the lightweight race. The manufacturer's best result came for Dan Cooper on the CMS SB Tuning Kawasaki ER-6, who finished the three-lap race in sixth place with an average speed of 116.438 mph. Cooper accumulated enough points during the event to clinch the Privateers Championship amid strong competition.
Of its other riders, Timothee Monot and Shaun Anderson both retired with mechanical problems, while Jamie Coward finished 18th after receiving a pitlane speeding penalty. Wayne Axon finished in 30th place, while Dan Harrison was buzzing after completing his first ever TT, finishing in 35th with a race speed of 104.7mph.
The Birchall brothers will be back in action at Avon's local track Castle Combe on June 27 and 28. Later in the year the Avon Motorsport team will return to the Isle of Man for the Manx GP and the Classic TT in August.