Range Rover Sport to come with Pirelli noise cancelling system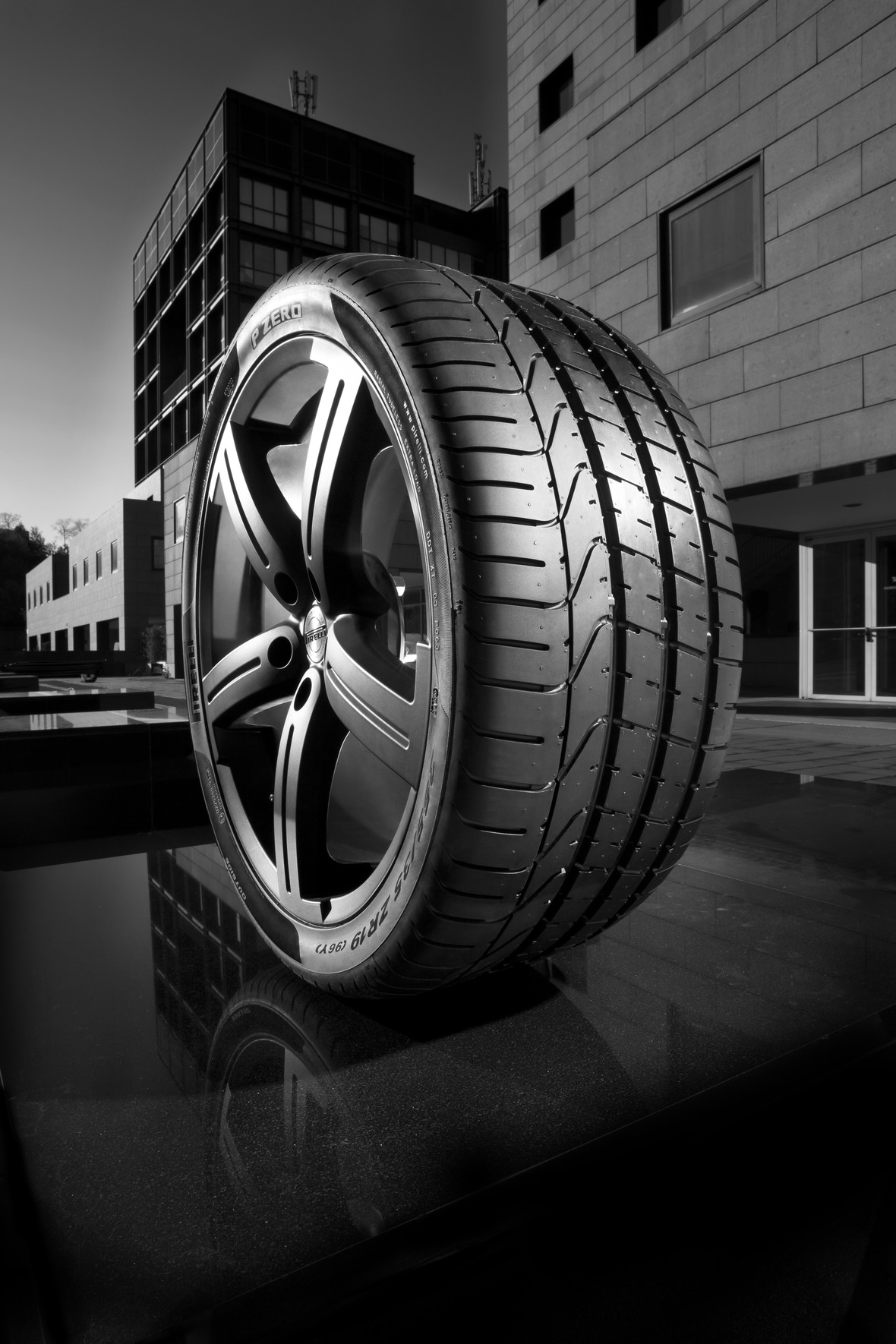 The new Range Rover Sport will 'sponge' up road noise following the homologation of the Pirelli Noise Cancelling System (PNCS) for certain models. Pirelli will supply its PNCS-equipped P Zero as the vehicle's original equipment 22-inch summer fitment; the tyre maker reports that the Range Rover Sport is the first SUV to be fully homologated with the Pirelli noise reduction system, and the first Land Rover product to receive the PNCS as original equipment.
The PNCS reduces the noise that each tyre produces as it runs along the road. This noise, caused by the vibration produced by air that is compressed when the tyre presses against the road, is transmitted from the tyre to the wheel hub before eventually reaching the cabin via the steering and suspension. Pirelli's system makes use of a polyurethane sponge on the inside of the tyre. This is designed to absorb these vibrations and therefore reduce the amount of noise passed through to the cabin. According to Pirelli, the PNCS reduces noise by between two to three decibels without effecting the tyre's other characteristics.
Range Rover Sport models fitted with the size 275/40R22 108Y XL P version of the Pirelli P Zero will receive the PNCS as original equipment. All tyres using this system have the letters 'PNCS' displayed on the sidewall to denote its use. In addition, this tyre has the Land Rover 'LR' marking so that dealers and consumers alike know that the tyre is tailor-made for Land Rover.
"We have a good relationship with Land Rover and it's great to be homologated on another of their prestigious vehicles," commented Pirelli UK managing director Dominic Sandivasci. "Our original equipment and R&D teams work very hard to develop products that meet all manufacturer's needs and we're delighted that Land Rover has decided to use the Pirelli Noise Cancelling System on the Range Rover Sport."