Long-term customer relationships key to defying market cycles, says Remo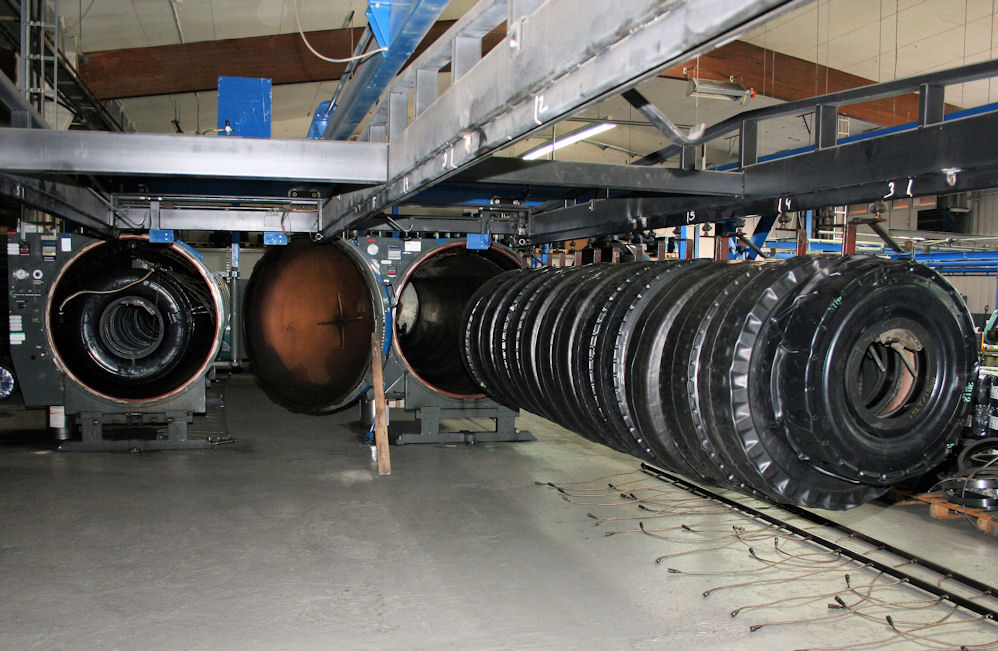 We often witness that small and medium-sized retreaders cope much better with the market's cyclical nature and with any changes in market structure that inevitably occur if they can reply upon a stable distribution network. A good example of this can be seen in Germany's Remo Reifen GmbH Erneuerungswerk, a firm that considers itself a "typical pre-cure retreader." When Tyres & Accessories recently spoke to company owner and managing director Roland Stecher, the 41-year industry veteran stressed that long-term business relationships have a positive influence on quality levels and enable a greater degree of flexibility – two factors that help companies in Europe stand firm against price-aggressive competition from the Far East.
Remo Reifen GmbH Erneuerungswerk has made a name for itself in the retreading industry over the last half century and today is one of Southern Germany's best-known pre-cure retreaders. When the opportunity arose for Roland Stecher and co-partner Ernst Seitz (who died in 2012) to take over the company from founder Anton Müller in 1996, the decision was, Stecher recalls, an easy one: Remo was already an established firm with many regular customers, and the pair saw the potential for further stable growth.
Their appraisal proved accurate, and to accommodate the growth that occurred the company moved all production from the original plant in Ostrach to Krauchenwies-Göggingen, some 12 miles away, in 2006. The Ostrach site remained Anton Müller's property even after the business changed hands, and Roland Stecher says that as production there was spread out over two floors, the facility's functionality increasingly diverged from the new owners' plans. Following the move to Krauchenwies-Göggingen, the retreader was able to operate two 20-inch autoclaves and feed these using a specially-installed monorail system, and this significantly lifted employee productivity (the entire workforce, incidentally, moved with Remo to the new site). As a housewarming present, Remo also invested in a new and, more importantly, larger and therefore faster extruder, and this unit also helped lift productivity.
It's now almost 20 years since Roland Stecher acquired Remo, and the company owner is still 100 per cent convinced he made the right decision. He commented to Tyres & Accessories that he only partially agrees with the notion that conditions within the industry are getting harder. Cyclical variations are a known feature of the retreading market, but the highly-experienced 65-year old is well aware that these changes don't affect every company within the industry equally. He opines that the retreading sector and retreaders can look forward to a future filled with opportunities, and says the sector will continue to develop despite the inevitable cyclical highs and lows it will experience. Stecher also expects these cyclical changes will bring about changes within the market's structure.
Staying on top of these ups and downs at all times is essential to the maintenance of long-term customer relationships and sustainable growth, comments Remo's managing director and his assistant manager Markus Wurst. The Remo retreading plant ships around 95 per cent of its production to the tyre trade; the company doesn't operate any tyre outlets of its own and has no significant direct customer base (fleet business). "We are the classic pre-cure retreader," comments the managing director. Stecher says this helps him to establish and protect customer relationships over the long-term.
Furthermore, selling products via the tyre trade also helps – at least to a certain extent – to maintain the quality of sales and thus the quality of selling prices at a stable level. That said, Roland Stecher comments that he must accept that Remo's tyre trade customers also sell new tyres produced in the Far East, tyres that are sometimes supplied at extremely aggressive, subsidised prices. But even though this competition may cause production at the Remo retreading plant to rise or sink by several thousand units a year, Remo can nevertheless rely upon its long-standing tyre trade partners. Stecher comments that "we only supply regular customers."
The past years have been a time of "sustainable growth", notes Roland Stecher. In the early 2000s, when Remo observed that its strong sales in Eastern Europe were increasingly coming under pressure, the company decided to implement a number of long-term changes to make its operations more sustainable. At the time the retreader already regularly supplied tyre trade customers in nearby Switzerland, and Stecher and Ernst Seitz decided to further develop and expand this business. This Swiss business took off, and today one in four truck tyres retreaded by Remo are sold in Switzerland. The next step to achieving "sustainable growth" in that market came in 2012 with the establishment of Remo Reifen Schweiz GmbH, an operation based in Stein am Rhein (Schaffhausen Canton). According to Roland Stecher, two out of every three tyres sold in Switzerland are (as is also the case in Germany) retreaded upon customer-own-casings.
The company was a Bandag partner in the days when it still belonged to Anton Müller, but Roland Stecher greatly values his commercial freedom. Remo is now served by several established suppliers such as Kraiburg and Marangoni Retreading Systems Deutschland (formerly Ellerbrock), Continental (ContiTread) and Nokian. Truck tyres retreaded with Nokian treads are much in demand in Switzerland, a market where new Nokian tyres – primarily winter tyres – are also extremely popular. "We get by without (exclusive) partners," comments Roland Stecher, referring again to Remo as a "classic retreader; we are completely free in every direction, and that has always been our strength."
The managing director shares that Remo is certified according to ISO 9001:2000, and therefore the retreader can guarantee consistently high product quality even without a system suppler. In regards to quality, Stecher points to the significance of entry control to Remo's production. It isn't just technology that plays an important role here – the experience of his workforce is of greater significance than the equipment used when it comes to inspecting newly-arrived casings. He reports that the complaint ratio for Remo retreads is "way under one per cent". This low rate is also helped by the fact that the Remo retreading facility works with an above-average percentage of customer casings.