Goodyear Wrangler DuraTrac wins 2015 Off Road Award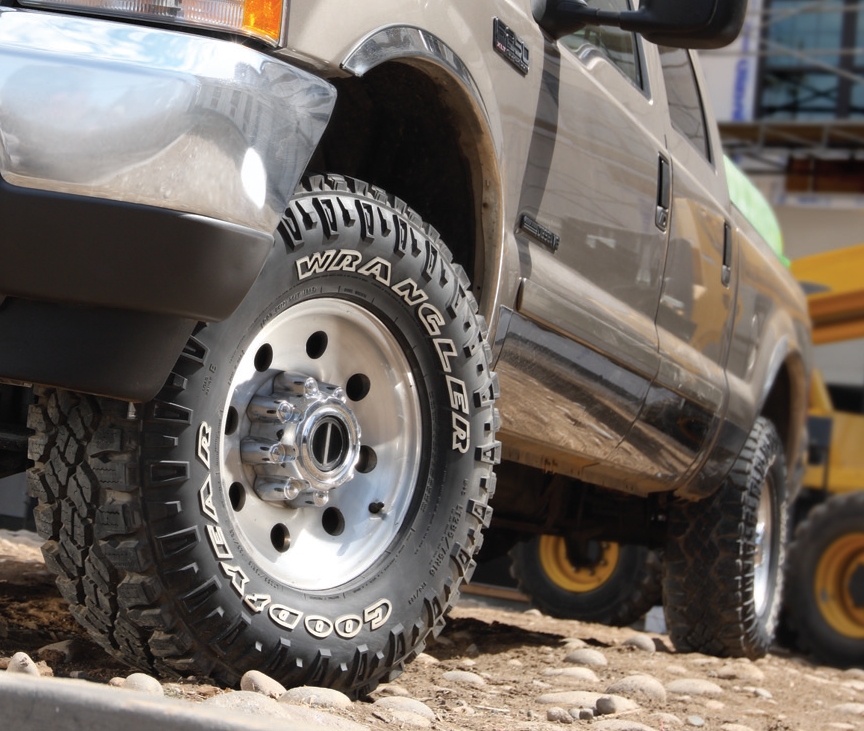 Goodyear's Wrangler DuraTrac tyre has been chosen as the best off-road tyre by readers of the specialised German magazine Off Road. It was the third successive year the tyre has won. The Goodyear Wrangler DuraTrac won in the "Traction Tyres" category in which readers were invited to vote for one of 10 candidates. 30 per cent of the votes went to the Goodyear tyre, which was developed for use on tough terrain.
The Goodyear Wrangler DuraTrac was originally developed and is currently produced in the United States. It is also manufactured at the Fulda tyre plant in Germany in order to satisfy European manufacturers' demand for varying tyre dimensions.