Dealer partners "Enjoy" Italian dining experience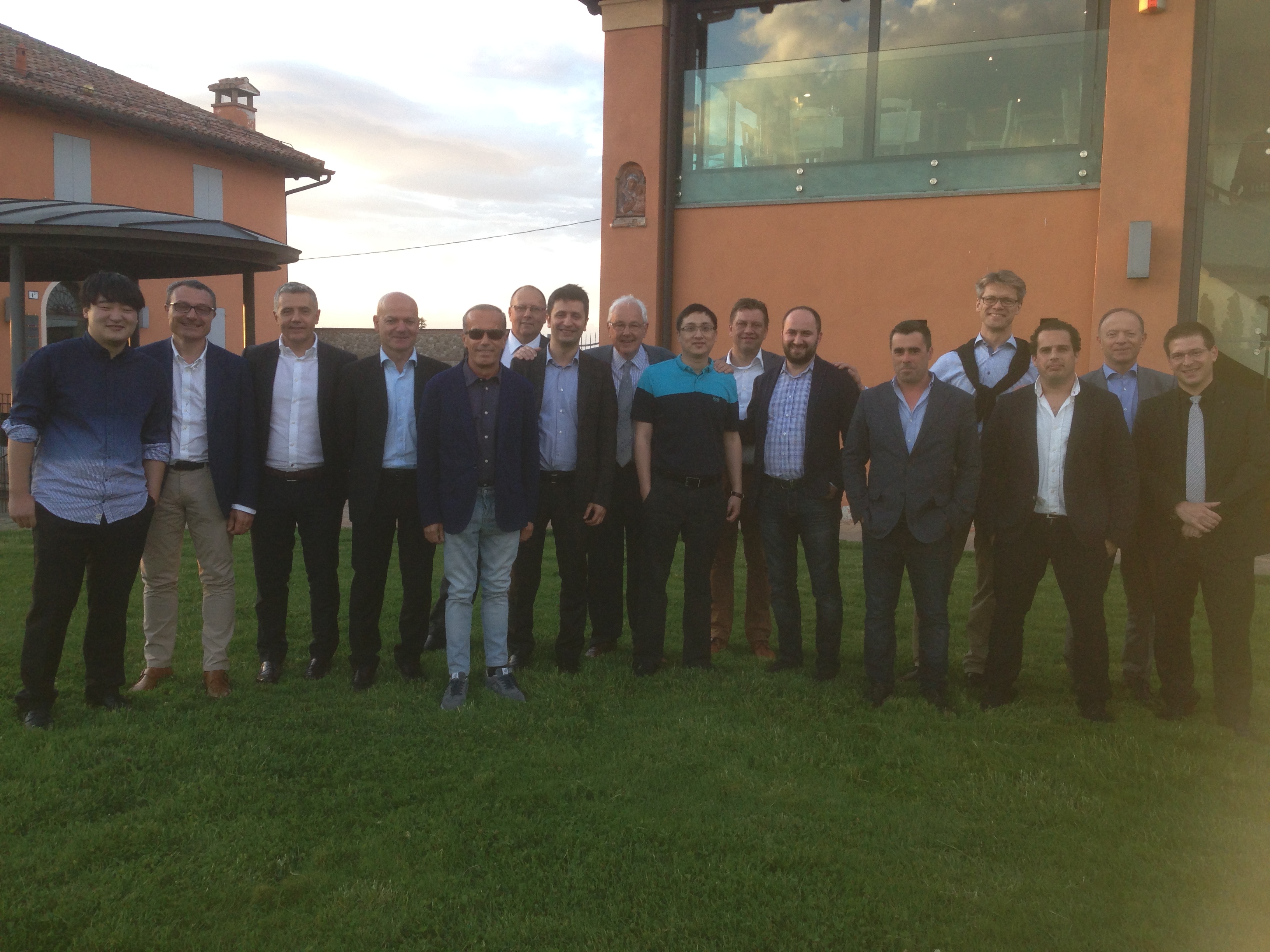 With International Contract Tyre Manufacturer – Enjoy Tyre making its Autopromotec debut at the 2015 Show in Bologna, the company saw it as "the perfect opportunity" to stage a dedicated European Partners Evening Dinner Event to express "immense appreciation" for the support and enthusiasm of its Rotalla and new Routeway dealers across Europe.
Therefore Rob Henderson, general manager for Europe and the UK and Zhao Ye, director of Enjoy Tyre organised a special 'Italian themed' evening at the renown Osteria Della Pieve Restaurant in the sprawling countryside just outside the city of Bologna.
Rob Henderson commented: "As Enjoy Tyre continues to gather momentum in Europe, Zhao and I were delighted to be able to spend some quality time with everyone and thank them for their valuable support in such captivating and relaxing surroundings."
New Routeway car tyre range
As far as the exhibition itself was concerned, both Enjoy's Rotalla and Routeway private brands were on show, but the new Routeway car tyre range took centre stage.
Since Enjoy entered the European tyre market some years ago the company has strived to evolve into "a competitively priced option for quality mid-range tyres", with the firm's Rotalla PCR range now described as "established throughout Europe" and the Routeway TBR brand "an increasingly popular choice".
However, the all-new Routeway car tyre range was the focus. Initially 133 sizes are available in seven patterns, the EcoBlue passenger car, Velocity UHP, Suretrek UHP, SUV H/T Van/LTR and Polargrip PCR/LTR winter studless and studdable. A second phase of the Routeway PCR range with 56 additional sizes will be introduced towards the end of 2015.
Rob Henderson commented: "The show was a perfect platform for us to launch our new Routeway range. The sample display of PCR and TBR tyres on our booth received a lot of attention from both existing and potentially new Enjoy Tyre customers throughout the show."