Ceva launches multi-brand 'TyreCity' logistics solution in Italy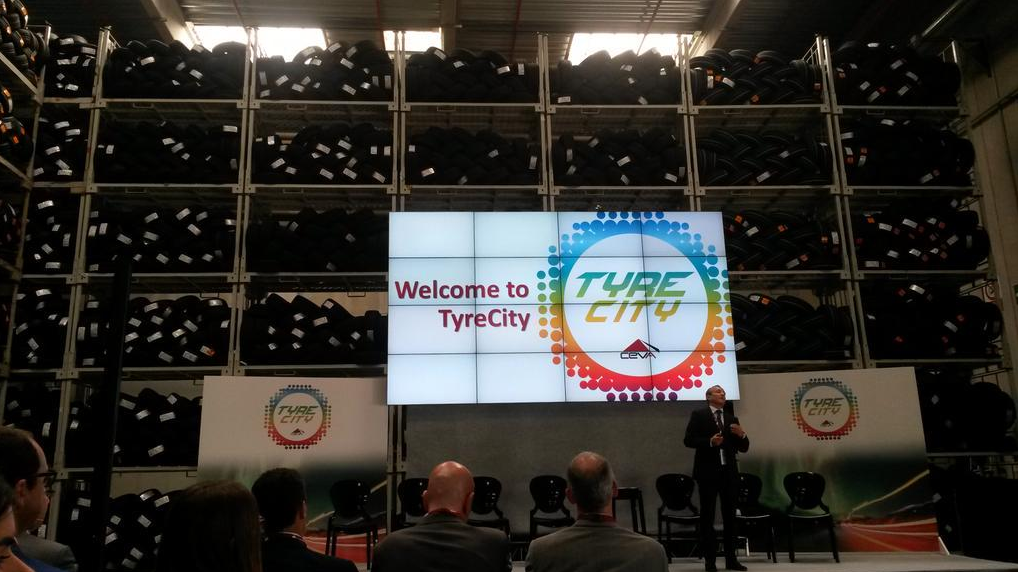 Ceva Logistics has officially opened a new 80,000 square metre facility in Italy dedicated to the warehousing, handling and cross docking of tyres and related products. The new TyreCity operation is located near Milan in the municipality of Somaglia, and it the fourth centre Ceva Logistics has set up in Italy in order to cater to a specific sector; the logistics specialist already operates City of Books for the publishing sector, City of Pharma for the healthcare products market, and TechCity for the electronics sector.
Although Ceva is already well established as a tyre industry logistics partner in Italy and other markets, the company has extended the collaborate approach it first adopted 2010 to the tyre industry as it considers the sharing of infrastructures, networks, people and processes through sector-focused multi-user hubs to be the way forward in Italy. TyreCity brings together the logistics for all tyre brands handled by Ceva in that market.
"We have decided to create a new sector-focused multi user hub dedicated to the tyre sector, to continue to drive additional value for leading companies," stated Giuseppe Chiellino, Ceva Logistics' Italian managing director. "Thanks to TyreCity we are now able to create economies of scale and learning, sharing knowledge, best practice and innovation, optimising transport flows and increasing productivity."
Chiello added that the establishment of TyreCity will serve as a spearhead into the country's automotive sector: "This hub is also the beginning of a strategic course of growth in the auto sector in Italy that starts from tyres as a key element for cars, motorcycles, industrial and agricultural vehicles. In the current economic climate, Ceva's collaborative approach can be an opportunity for innovative processes, improving supply chain responsiveness to meet user demand and reducing costs."
"The launch of TyreCity reinforces Ceva's leading presence in the Italian logistics market and accelerates our growth in the tyre and automotive sector," added Alberto Scagnetti, vice-president of the logistics specialist's Italian operation. "Thanks to our operations excellence approach and relentless focus on impeccable standards, Ceva will meet the increasingly sophisticated needs of our tyre customers and ensure efficiency."