Budget SUV tyres had 'no chance' in premium comparison – Continental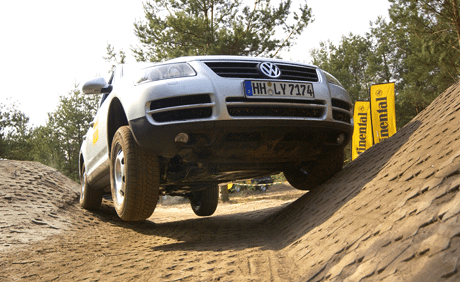 German tyre maker Continental has shared its view on the comparative test of ten budget SUV tyres conducted by Auto Bild Allrad magazine. The tyre maker sees the test – which used its ContiCrossContact UHP as a reference tyre – as confirmation of its product's clear superiority. In a press release, Continental comments: "None of the tested models matched the Continental tyre, which was utilised as reference tyre, in safety-relevant performance. Once again, the Far Eastern products possessed significant weaknesses."
For its 6/15 issue, Auto Bild Allrad's test team evaluated ten size 235/55 R17 tyres from China and Taiwan, using a VW Tiguan as test vehicle. Wet, dry and off-road performance was put under the microscope in a total of 13 criteria. "The Asian products showed weaknesses in all areas, and their driving performance failed particularly in the wet," writes Continental, referring to the "substantial technology gap" that still exists between premium and budget tyres. The manufacturer points out that the worst performing tyre in the wet braking test (from 100km/h) stopped some 13 metres – three car lengths – after the ContiCrossContact UHP. And it says dry asphalt and off-road testing also showed up clear differences between the Chinese tyres and the product developed by Continental's R&D department.
Perhaps rubbing salt into the wound, Continental notes that the Auto Bild Allrad experts described one of the "Chinese tyres in the test" as having "lousy levels of grip in the dry and wet" and "dangerous load change reactions." The message Continental believes should be drawn from the test is, it concludes, that "the test's overall ranking records that safety-conscious drivers can't ignore brand-name tyres."
Detailed test results can be found within the Tyrepress.com tyre test database.