BKT congratulates Monster Jam champion on front-flip manoeuvre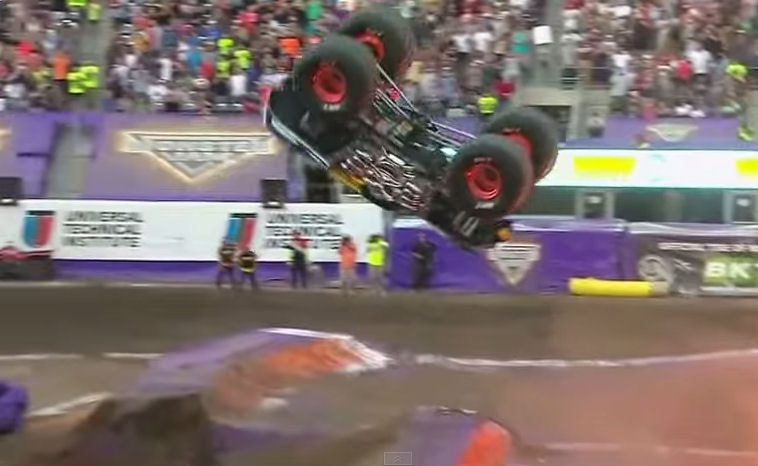 Flipping your vehicle isn't a good thing as a rule, and never something that gives you bragging rights at the pub. But then, you don't drive a monster truck. Eleven-time Monster Jam world champion Tom Meents does though, and on Saturday evening he made history when he landed the first-ever front flip in a monster truck.
The deed took place in the US state of New Jersey, in front of 50,000 Monster Jam fans at MetLife Stadium in East Rutherford. A potential audience of millions also tuned in to watch the coverage of Meents flipping forward once in the air and adding an additional roll on the ground before coming to rest.
According to Monster Jam, Meents' vehicle needed to land on all four wheels to be considered a success, and that is exactly what it did. However, Meents was narrowly denied establishing a new Guinness World Record – although he completed a full forward rotation, the truck bounced into an over-rotation and therefore its front tyres didn't hit the ground, as required by the Guinness World Record guidelines.
BKT, the official and exclusive tyre manufacturer of Monster Jam, states that it is "very proud of this amazing result and congratulates the driver on the great success."