BEN London to Paris cycle ride raises £25,000, with more to come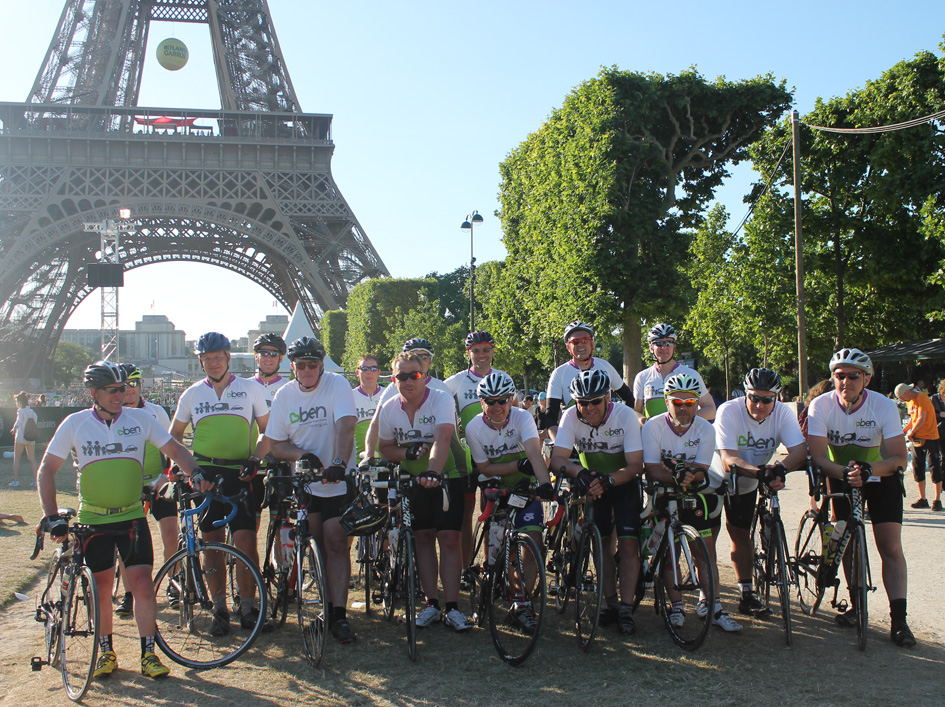 BEN, the automotive industry charity is extremely proud of their dedicated London to Paris 24 participants who cycled the 240 mile journey in less than 24 hours. So far, the team have raised over £25,500 for BEN with funds still coming in.
The team of 17 left Blackheath Common at lunchtime on Friday 5th June before tackling the mountain like hills of the Kent countryside and heading down to Newhaven. After a few hours of sleep on the ferry, and 96 miles into the route, the determined cyclists continued the rest of their journey from Dieppe. All participants successfully made it to Paris with only one puncture and a few minor detours.
"The ride was more challenging in the UK, however we were blessed with great weather and even a gentle tail wind all the way into Paris. The route was beautiful and avoided any major towns until we reached Paris. There was a great performance from each cyclist as we all finished the ride and apart from aching bodies we were all in high spirits. The highlight was riding in convoy down the Champs-Elysses, around the Arc de Triomphe to the Eiffel Tower, all in our BEN shirts," said Stephen Brighton, managing director of Hepworth Honda.
Following on, Stephen Morgan, regional manager for Copart said: "I think that everyone would agree that an enjoyable time was had and we've now started planning some future rides between us. Thanks again and looking forward to raising more for this fantastic charity in the future."
"This challenge was one of the most emotional and exciting to be part of and I felt honoured to be with the team all the way from London to Paris," said Bekki Chandler, BEN's events executive.
"When the going got tough, I was pleased to be there to pass on encouragement and support our amazing cycling team. We are so grateful for their support and commitment – thank you to everyone involved."