Arcom introduces new foldable pallet tyre racking system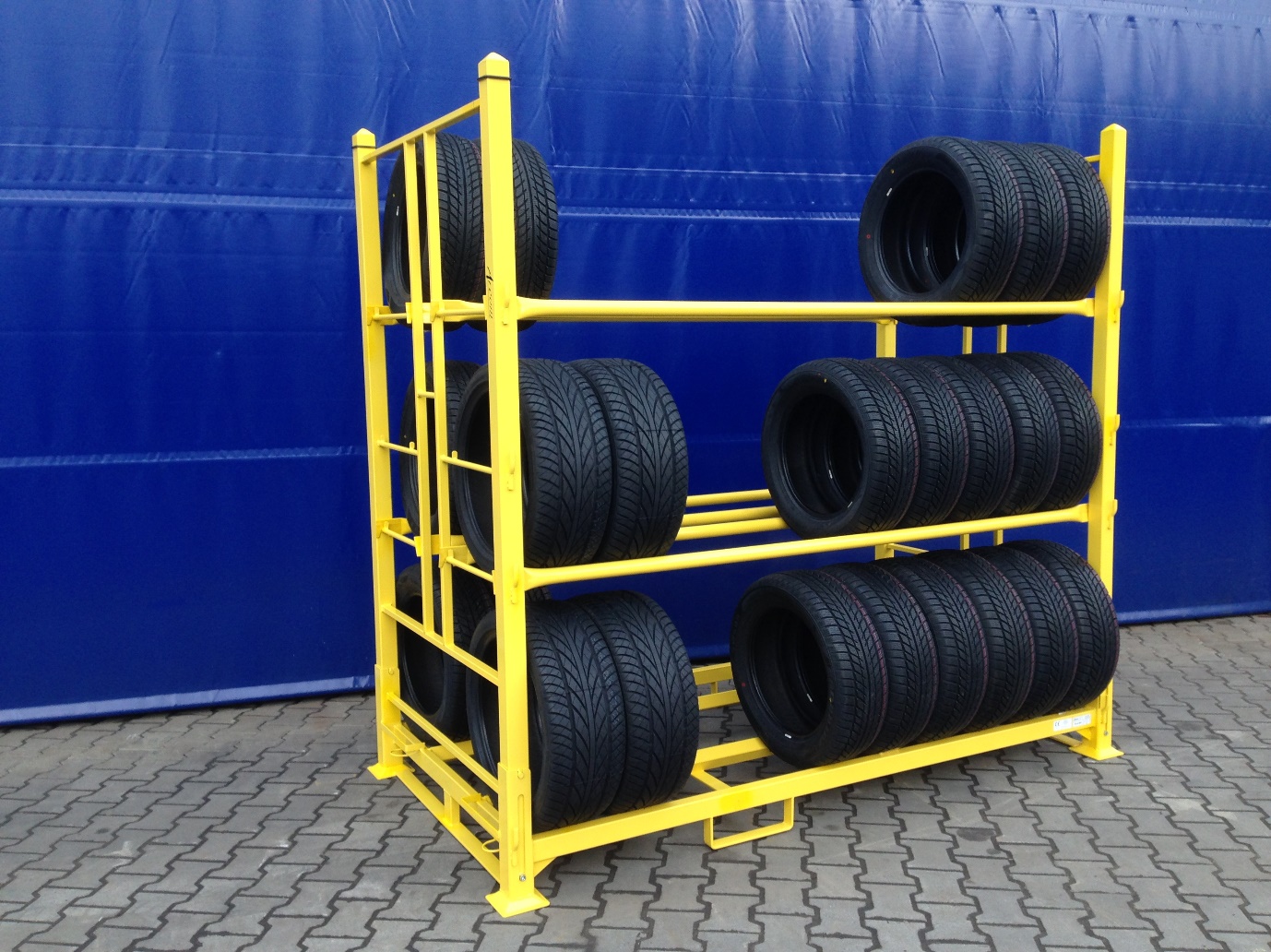 The Polish producer of powder coated or galvanised coated tyre racks, trolleys and display stands, Arcom has unveiled its latest tyre rack. The AR05 MIX is a universal tyre rack, which can store up to 72 passenger car and 4×4 tyres, or 40 light truck tyres on bars. Fully transportable – the AR05 MIX can be folded and stored up to 20 units high including storage of bars – the AR05 MIX is stackable up to three levels high (6.6m).
On the continent racks are widely used in the tyre storage and logistics sector. However, Arcom says this is not always the case in the UK largely because the benefits of this system are not always recognised.  In the UK, the preferred system is static shelving and racks. Unlike static systems, pallet racking can be used for storage as well as transportation, and can be folded away when not in use.
The benefits of such a system can therefore be said to include both time and space savings, as well as giving distributors and retailers obvious flexibility. Arcom argues that these features "make pallet racks essential for the larger modern warehouse," though they are also entirely suitable for long term use as static racking. Arcom recently introduced a staircase and platform system for such permanent constructions.
Established in 1996, Arcom has been among Europe's leaders in the field for almost two decades, introducing many racking systems with variations to suit particular needs. As well as a wide range of racks, trolleys, battery, tyre and display stands, Arcom also produces many bespoke items, with the emphasis on tyres and automotive items, as well as pallets for glass, gas, motorcycles and many other items.