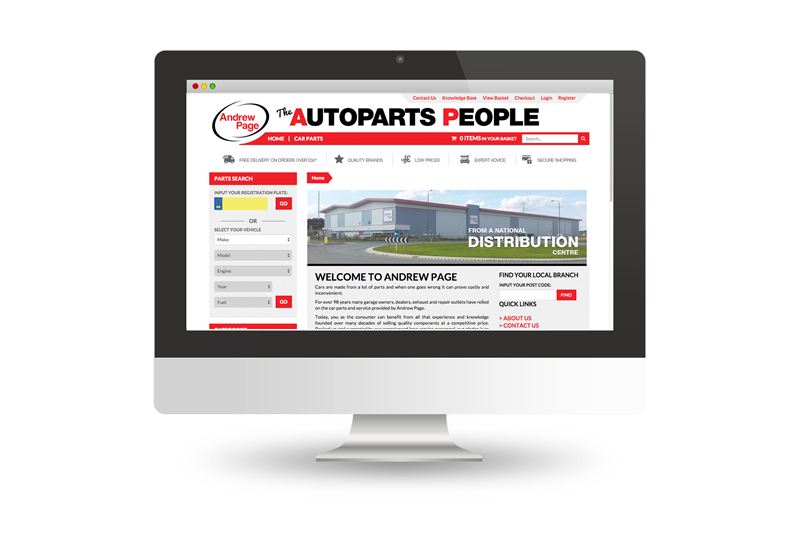 Automotive parts and workshop equipment distributor Andrew Page has launched a new online shop aimed at retail customers, including enthusiasts and professional technicians. The retail.andrewpage.com site offers online access to the full Andrew Page product portfolio, and the company said the range on offer "reflects the growing nature of the business over the last 18 months."
"After a record Q1 in 2015, completion of our Markham Vale expansion last month and the launch of our new online store mean that we continue to see double-digit growth in the business across a range of channels and product categories," commented company chairman Jim Sumner.
The site features a detailed catalogue and a branch click and collect option. Everything from brake pads to clutches can be selected from a vehicle registration number. "This is a logical step in the development of our increasingly multi-channel business," said Mark Saunders, chief executive of Andrew Page. "The specific investment in expanding our central distribution centre was to significantly develop our B2C and retail capability, along with expanding our consumables offering."
The new online development is the result of collaboration with foremost vehicle and parts data platform providers, CarweB and MAM Software. Andrew Page says this has provided highly accurate catalogue content on a stable platform, and has proved perfect for on-line operations as well as over the counter sales, all in real time.
Category: UK News