Trelleborg begins Tractor of the Year 2016 countdown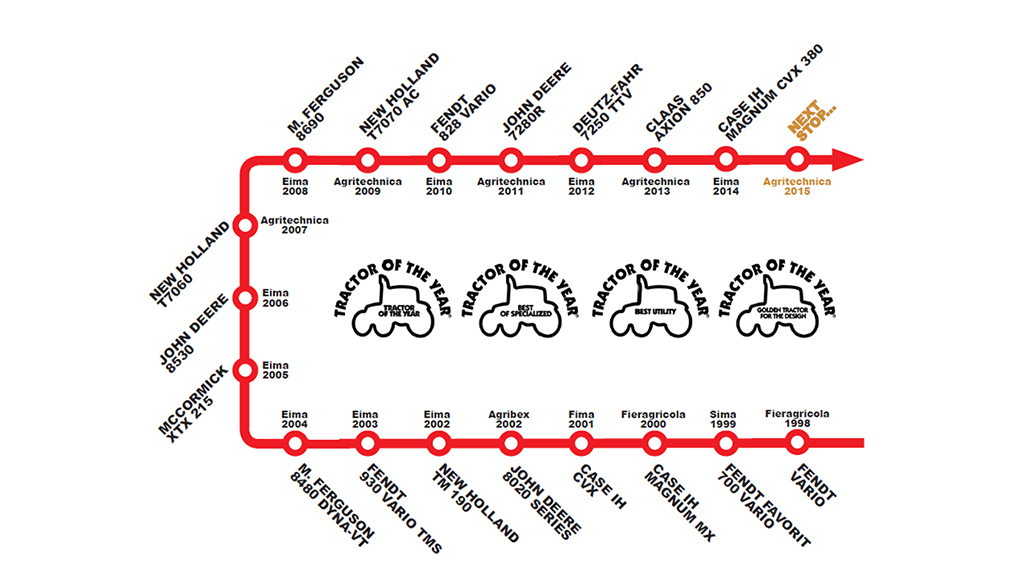 Trelleborg and the Tractor of the Year awards will come together again in the following year, strengthening their strategic partnership for the co-marketed event, "Tractor of the Year 2016: Let the challenge begin". The event will take place at Palazzo Di Varignana, in Bologna, on 18-19 May. The kick-off to the Tractor of the Year awards will be attended by representatives from 15 leading tractor manufacturers, along with an international judging panel of 23 journalists from across the European agricultural industry's most influential publications.
The event will provide leading tractor manufacturers with a platform to showcase their candidates for the awards: Best of Specialized 2016, Golden Tractor for Design 2016 and Tractor of the Year 2016 categories, and for the first time Best Utility 2016 award.
The new category will include multipurpose and utility tractors above 70hp, with maximum four cylinders and maximum operating weight 17,000lbs.
The Tractor of the Year jury will announce the short list of finalists for the 2016 awards by the end of June. This will follow a stringent performance assessment of nominees based on criteria such as tractor transmission, electronics, hydraulics, cab comfort, innovative technical features, options, design and price to hp-ratio.
The final awards ceremony will take place at leading agricultural exhibition Agritechnica, in Hannover, Germany, on 8 November.