Toyo launches competition slick, growing track day offering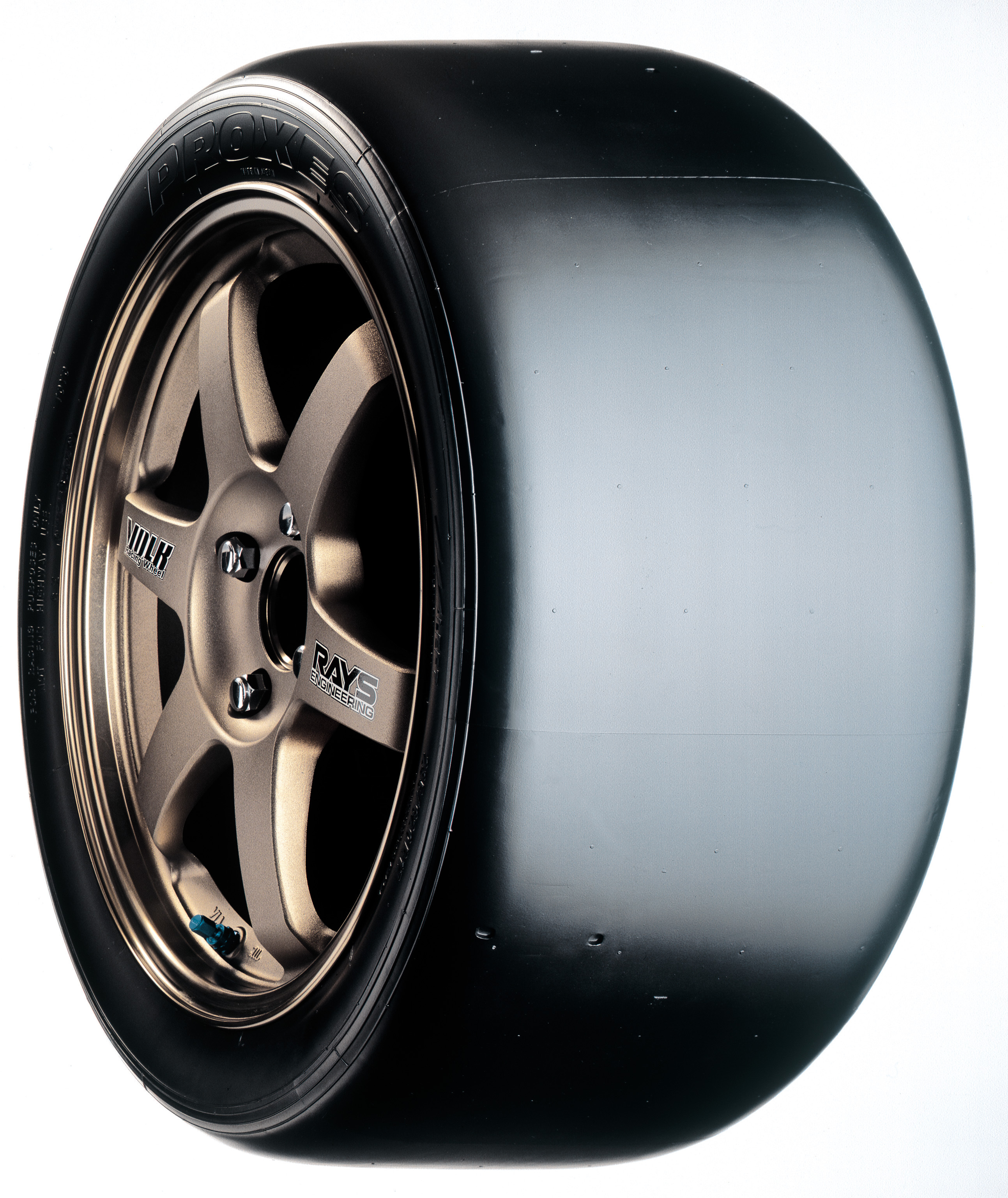 Toyo Tires has signalled its intentions to strengthen its position as a supplier of competition rubber with the news of its latest products in the UK. As new stocks of the firm's road legal track day tyres arrive, the company has officially released its totally track-focused RS1 slick design onto UK market for the first time.
The Proxes RS1 is a full-slick competition tyre already proven in dozens of American race series. Toyo says the tyre provides consistent performance throughout its life, coping with the massive heat cycles generated during track work. It boasts good dry braking capability and stability at high speed, with a stiffer steel wire reinforced sidewall to provide responsive handling to improve performance while minimising lap times in dry weather conditions.
Toyo is positioning the tyre as a product for "uncompromising track day and race enthusiasts." The RS1 will also be eligible for many series and championships not using control tyres, making it a cost-effective way for competitors to achieve slick grip levels on a sensible budget, compared to many existing solutions, Toyo adds. Leading race-car prep outfit JabbaSport will make its campaign on a set of RS1s on its own Time Attack Clio during the 2015 season. Initial sizes will be 195/570R15 and 205/580R15 with 235/620R17 arriving later in the year.
Toyo Proxes R888R stock in UK
In addition to this exciting new tyre, the fully road legal Proxes R888R has now arrived in UK in its initial key sizing. This includes 195/50R15 and 225/40R18 sizes. As one of only a handful of semi-slick designs that can be sold for road use, Toyo believes there is a substantial market in UK for the R888R.
In addition to this, two new designs, Toyo says the previous Proxes R888 design continues to sell well, fitted by many UK club championships as control rubber. Toyo will also have a number of sizes of R888 SG soft compound tyres coming into stock over the coming weeks; a product it describes as "the perfect road legal hill-climb and sprint solution".
Commenting on the firm's burgeoning motorsport portfolio, Toyo UK's technical and motorsport director, Alan Meaker, said: "Our track and race line-up for 2015 is quite simply the best product range we've ever had. The RS1 gives competitive drivers and track enthusiasts unprecedented levels of grip and response, while the R888 SG and R888R are perfect for all-weather track use and of course, will continue to be the backbone of our motorsport support in British Club Motorsport.
"Not every end-user has fully appreciated the benefit of road-legal semi-slicks yet, but remember: many track-spec tyres produced after 1 November 2014 are no longer road legal in the UK. I think it will help these products to stand alone in terms of value, performance and legality."