FLG provides new Borg & Beck all-in-one clutch kit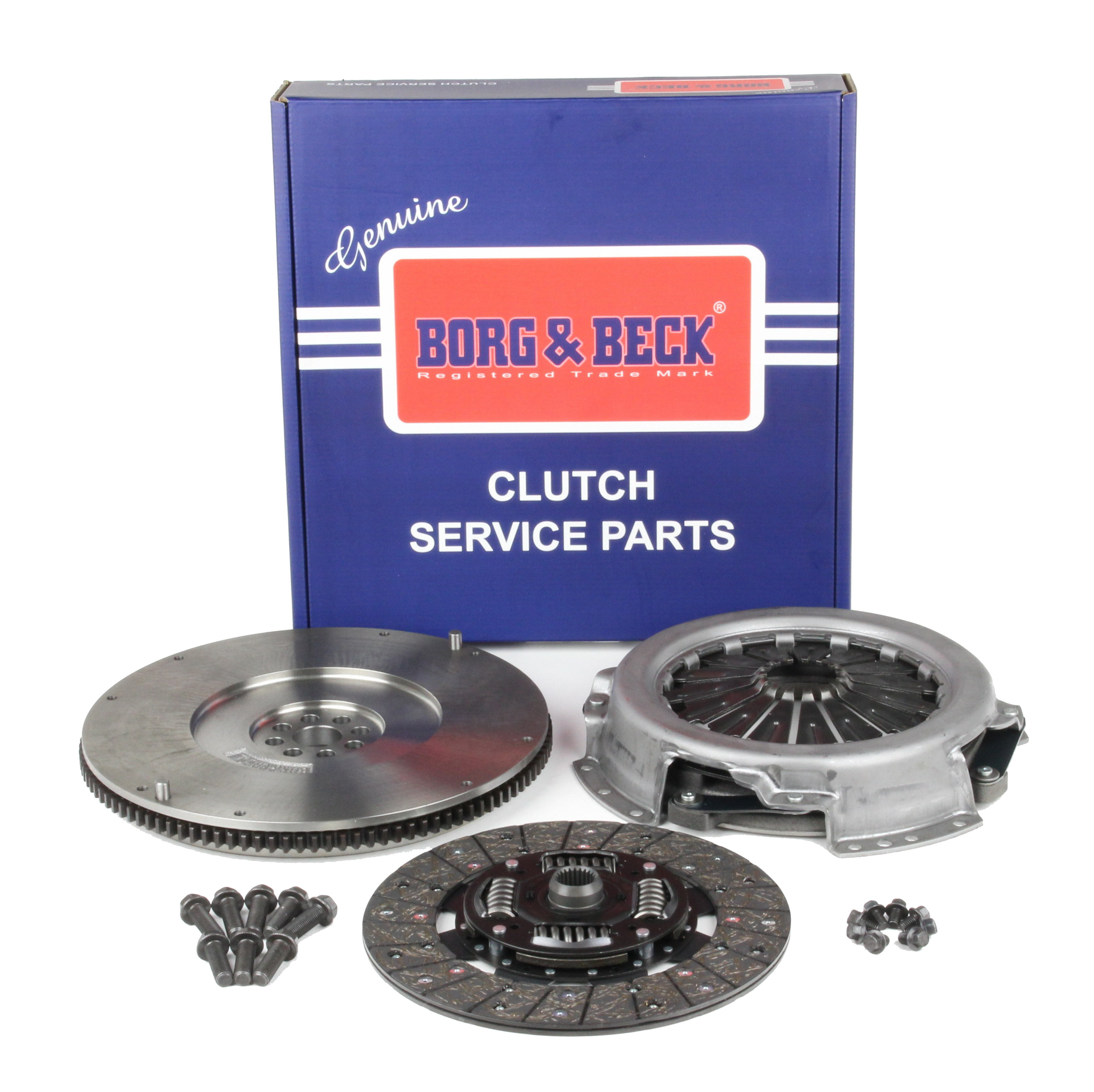 Following the introduction of the HKF1053 all-in-one kit for the Vauxhall/Opel Combo, Corsa 1.3-litre CDTi, the First Line Group's latest addition has just been launched: the HKF1054 for the Fiat Ducato, Citroën Relay, Peugeot Boxer 3.0-litre TD.
In addition to its fault finding and quality control functions, the clutch testing facility housed at the First Line Group (FLG) HQ in Banbury, affords the Borg & Beck product team the ability to design and produce solutions to resolve problems that occur with particular, market-specific applications.
With this example, the team set about exploring the cause of a problem that was particularly common in applications where the donor vehicle had been converted, such as a motorhome or something similar and the original equipment clutch is put under severe pressure, the consequence of which was its premature failure. The problem in these applications was traced to the excessive build-up of heat within the OE clutch, which was unable to be sufficiently dissipated resulting in overheating and subsequent burnout of the clutch, usually at low mileage.
To resolve the issue, the Borg & Beck engineers re-specified the OE dual mass flywheel (DMF) clutch and working with FLG's manufacturing partner, developed the HKF1054, a single mass flywheel (SMF) solution, which although still operates with the existing OE release mechanism, has a 15mm larger diameter flywheel and a modified cover assembly that allows for a significantly improved dissipation of heat, so it is fully able to cope with the demands of these heavy duty applications.
After being subject to durability testing, carried out under the sternest of conditions, the new clutch lasted 15 times longer than the OE unit, according to FLG. The company said this was due largely to its superior thermal dissipation qualities.
In common with the original Borg & Beck HKF1053 kit, this new addition is also an all-in-one kit solution and comes with the flywheel, cover assembly and the necessary mounting bolts to allow workshops to benefit from the most straightforward fitting procedure.