Continental's tyre business achieves 19.2% EBIT margin in Q1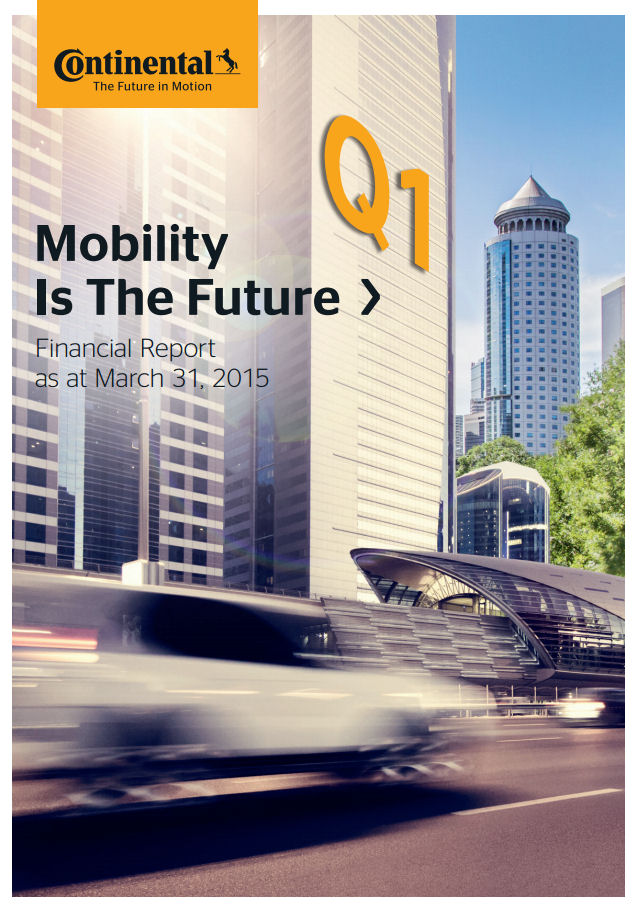 Continental Corporation is increasing its sales forecast for the current fiscal year from about €38.5 billion to more than €39 billion after its sales climbed 14 per cent year-on-year to €9.6 billion and net income rose 12 per cent to €657 million in the first three months of this year.
Commenting on the tyre maker and automotive supplier's results, CEO Dr. Elmar Degenhart said: "The first quarter showed that we are growing faster than the markets. Positive effects of foreign exchange are adding to this. We expect this positive development to continue. Furthermore, we anticipate a tailwind of around €150 million for the year as a whole due to the ongoing stable price trend for rubber and the lower price of crude oil. We therefore expect to comfortably achieve an adjusted EBIT margin of more than 10.5 per cent in the current year."
The 12 per cent growth in net income lifted earnings per share from €2.94 in the first quarter of last year to €3.28. EBIT rose 8.3 per cent year-on-year to €978 million. This equates to a margin of 10.2 per cent compared with 10.8 per cent a year earlier. Adjusted EBIT climbed by 10.4 per cent year-on-year to more than €1 billion. At 11.4 per cent, the adjusted EBIT margin was therefore at the same level as during the first three months of 2014.
Sales within Continental's Tires business rose 4.4 per cent to €2.4 billion during the quarter, while adjusted EBIT increased 4.1 per cent to €459.2 million. The EBIT margin rose increased 0.1 per cent to 19.2 per cent.
Full information can be found in our company profiles and reports section.