Vipal runs partner training in Tanzania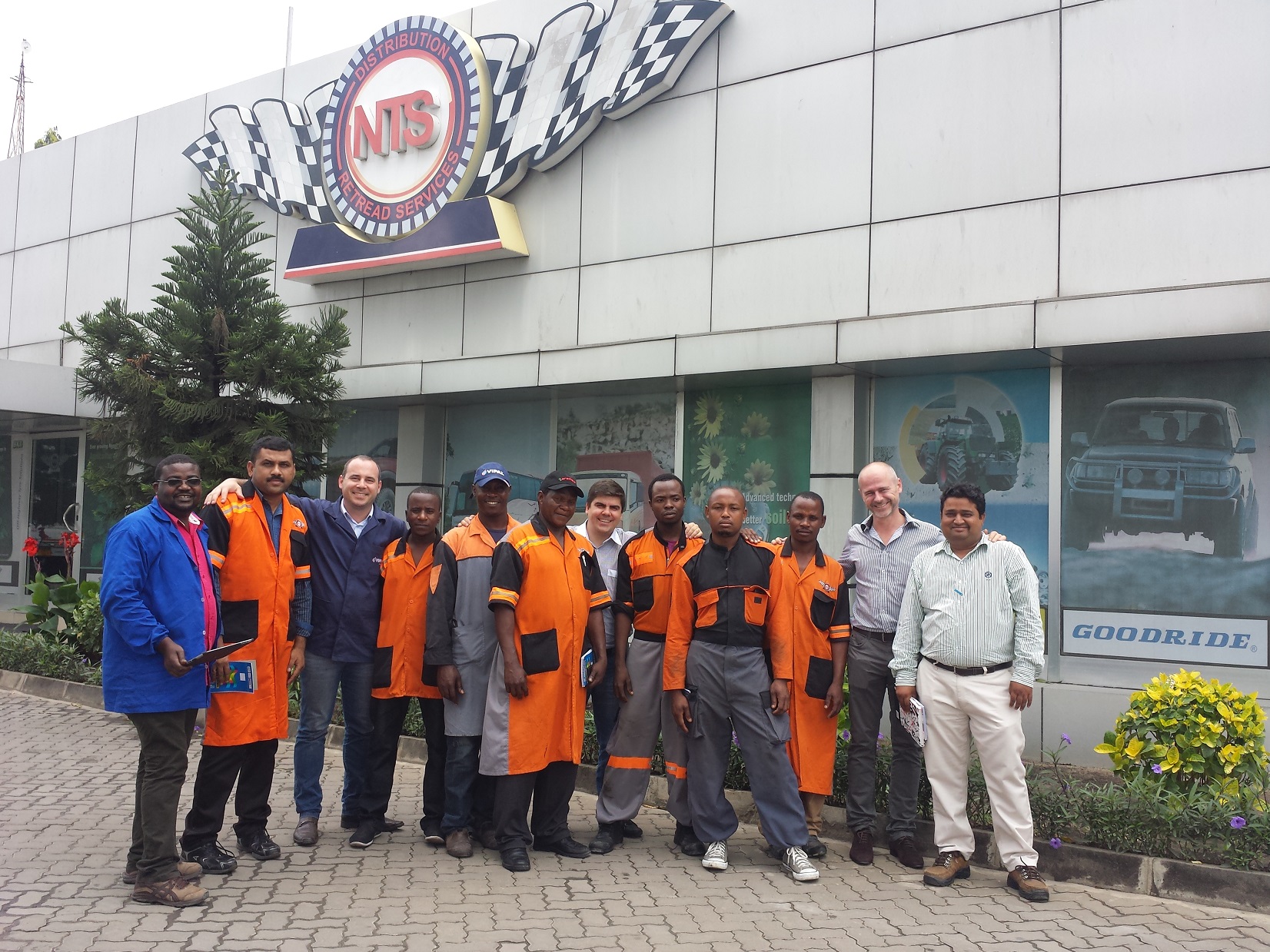 Vipal Rubber recently conducted a training session with the team from Nas Tyres Services Ltd (NTS), the company's partner in Tanzania, East Africa. The event took place at the retreader's headquarters in the city of Dar es Salaam, the country's economic and political capital.
The Technical Support Manager at Vipal Rubber, Leandro Paim, and the Commercial Coordinator for the region, Dijan Rigo, led the course on the tyre retreading process for NTS personnel. "Initiatives like this one are a priority for Vipal, because we believe in the importance of disseminating the best practices in retreading, aside from what we learn from our partners and customers," says Paim.
NTS has its head offices in Dar es Salaam and two operating facilities in the cities of Arusha and Mwanza. The company, which is the top retreader in Tanzania, has over 20 years of experience in the market and became a Vipal partner in 2009. In addition to working in the retreading segment, NTS also engages in the sale of new products such as batteries and tyres. The retreader's headquarters are strategically located, because not only is the city the most important in the country, but its port is one of the busiest in the region, resulting in high business volume in the logistics industry with various fleets operating in national and international transport.