UK car registrations rise 6.8% in March, European total up 10.6%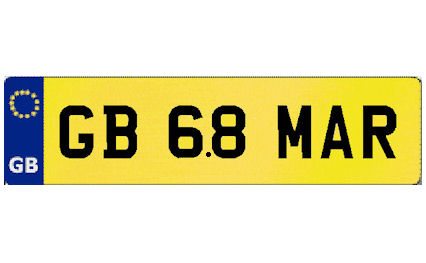 Demand for new passenger cars in the European Union rose 10.6 per cent year-on-year in March 2015, with the ACEA, or European Automobile Manufacturers Association, reporting a total of 1,604,107 cars registered. This is the 19th consecutive month of growth, and it is a trend fuelled by all major markets – particularly Spain, where new passenger car registrations jumped 40.5 per cent to 112,299 units. Italy also enjoyed double-digit growth and recorded 161,303 new passenger car registrations in March, 15.1 per cent more than a year earlier. The greatest number of new registrations during the month took place in the UK, where 492,774 new passenger cars were registered, a 6.8 per cent increase on March 2014.
In the first quarter of 2015, new passenger car registrations in the EU increased 8.6 per cent to 3,527,704 units. All major markets posted growth, contributing to the overall upturn of the EU market. Registrations in Spain (+32.2%), Italy (+13.5%), France (+6.9%), the UK (+6.8%) and Germany (+6.4%) all increased over this period.
Commenting on first quarter European car sales ahead of the release of the ACEA figures, Peter Fuss, senior automotive advisory partner at Ernst & Young's Global Automotive & Transportation Sector Center, noted that European car makers "gained further upward momentum in the recent months due to a combination of factors like cheap oil, weakening Euro and an overall positive economic scenario." He added that a decline in unemployment levels and rise in consumer confidence "has increased the discretionary spending levels across the Eurozone." That said, he cautioned that while economic indicators point in the right direction, "political uncertainty – namely with respect to Russia and Greece – remains high and continue to negatively impact growth of car sales within Europe."
Ernst & Young sees ongoing fragility in the European car market in these opening months of 2015 and therefore predicts European sales growth to be "modest" at three to four per cent this year, and it expects growth in the UK to be even lower, at one to two per cent. Although low financing rates, along with continued incentives from automakers and dealers, "are expected to drive car sales in 2015," Ernst & Young anticipates that following an extended period of consistent growth – March 2015 was the 37th consecutive month of growth in UK registrations – car sales will "level off" during the year.