Two new wheel alignment products from Supertracker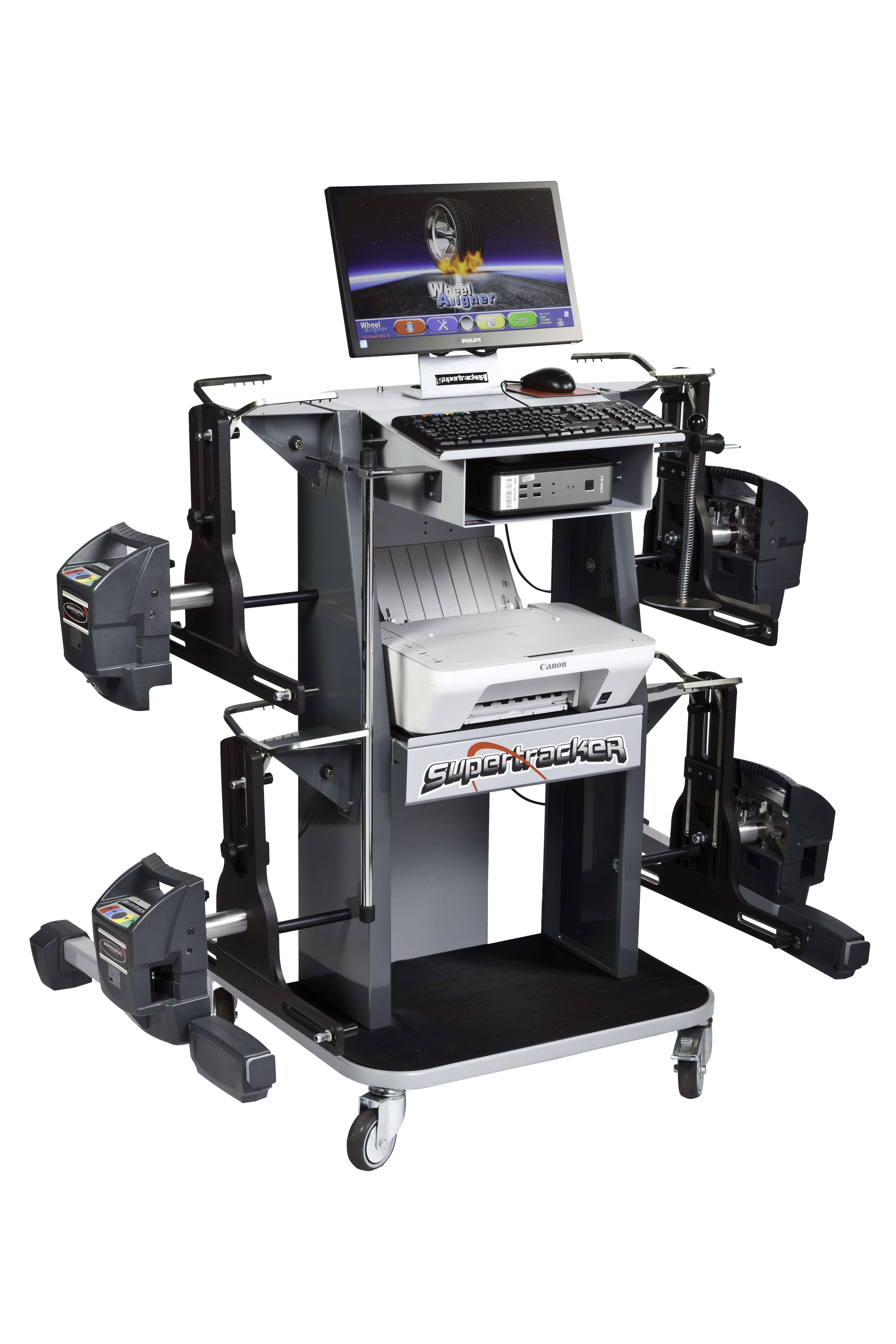 As one of the UK's leading specialists in wheel alignment, Southampton-based Supertracker says it strives to give its customers exactly what they are looking for. The wheel aligners offered by Supertracker are the result of listening to customers' individual requirements, it says, of which the two most important are easy operation and the best profit margins for its alignment equipment. Supertracker has been producing British built wheel aligners for the past 28 years, offering a varied selection of alignment products. They range from two-wheel tracking gauges right through to top of the range computer aligners which can be used anywhere within a vehicle workshop area.
In line with the company's commitment to introducing innovative alignment equipment as and when required, Supertracker has recently launched two new versatile aligners into the UK market. The company says it expects both to have an important impact on its sales growth.
The Supertracker STR120B has been developed in response to requests from customers who feel that the financial step forward from laser alignment up to computerised alignment is too big to take. Therefore Supertracker was prompted to introduce this new versatile machine as an intermediate model from its laser to computer ranges.
Trevor Lovesy, Supertracker's managing director, states: "This new adaptable aligner incorporates six sensor technology as opposed to eight sensor which means the alignment measurements take a little longer to be processed plus the measurement process is also slightly different. However what is most important is that the end result is an aligner that gives accurate and repeatable readings for a slightly less investment.
"At the same time the STR120B offers a built-in vehicle and customer database, on screen help pages, print out with before and after readings, a step-by-step alignment process with full measuring capability of front and rear toe, camber plus thrust angle, castor and steering wheel positions."
The Supertracker STR220R is a redesigned version of the company's successful STR210R aligner but with a different operating system; Supertracker has changed from Linux to a more widely familiar, industrial embedded version of Windows. All parameters are set for users to carry out swift and accurate alignments using a simple, straight forward aligner which uses a fixed version of the full parameters of a Windows programme installed on Supertracker's STR420W alignment model.
This does restrict the type of printer that can be used and the layout of the customer print-out cannot be changed which safeguards the system against any outside interference. Demonstrations of both new aligners are now readily available by contacting Supertracker direct.
Supertracker also provides a comprehensive range of truck aligners to suit all applications in both laser and computer versions to meet the growing amount of brands, patterns and sizes in the commercial tyre market. Also available are a series of motorcycle aligners plus specialist alignment equipment for use on chassis products and bespoke aligners for the British Army.
Apart from products Supertracker is also a leading specialist in training facilities and run at least eleven dedicated training days a year at its own tuition centre. The centre is located at Supertracker's Southampton headquarters. It covers the general theory of modern wheel alignment and highlighting operational problems for operators.