Stay in control with balanced wheels, says Tyre Bay Direct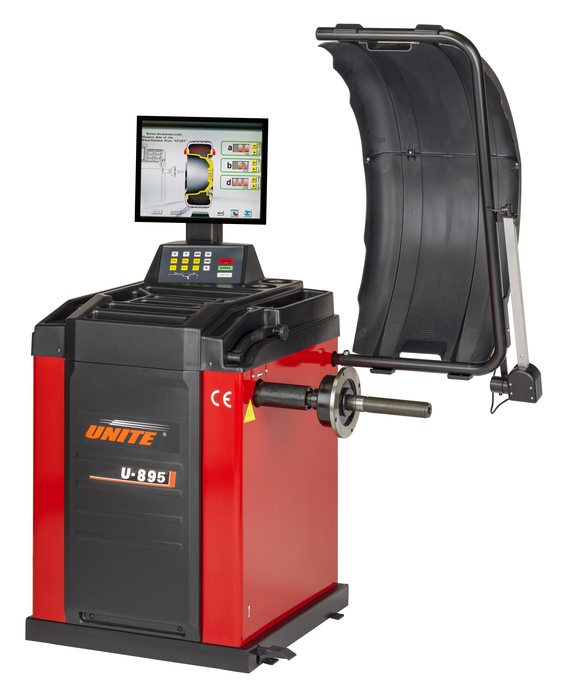 According to the Department for Transport, road deaths and serious injuries were four per cent higher in the year ending June 2014 than in the prior 12 months, with a total of 24,580 casualties reported in the period. Reflecting on the contribution unsafe vehicles made to these sobering figures, Tyre Bay Direct has urged motorists to realise the importance of wheel balancers and the role they play in keeping British roads safe.
"Unsafe driving is a major concern however many people underestimate the lethal consequences of vehicles that don't meet roadworthy regulations," commented Leigh Stote, sales and marketing director at Tyre Bay Direct. "Unbalanced wheels are one of the key culprits, causing vehicles to vibrate at high speeds, jeopardise handling and create traction problems. This makes it critical for all motorists to ensure their wheels are correctly balanced, particularly after a tyre change."
Most people consider British roads to be relatively safe places, however the latest government statistics reveal this isn't always the case. In the year ending June 2014, road deaths increased by three per cent. The number of killed or seriously injured casualties rose by four per cent, as did the total number of all reported road casualties. While driver error remains the major cause of accidents, a study from 2011 estimates that vehicle defects were likely a contributory factor in around three per cent of accidents in the UK.
According to Tyre Bay Direct, unbalanced wheels can cause vehicles to lose control, particularly at high speeds. This is due to the fact that unbalanced wheels cause tyres to wear prematurely, as well as accelerate the deterioration of shock absorbers, struts and steering components. Fortunately, motorists can counteract this risk by ensuring that the wheels of their vehicle are correctly balanced.
The importance of wheel balancing applies to all vehicles, regardless of whether or not they're fitted with steel or alloy wheels. Using knock on or stick on balancing weights, mechanics can easily determine whether or not a wheel is unbalanced. Wheel balancing checks should always be carried out by a qualified tyre fitting professional using high quality equipment. The most efficient and accurate way to do this is by using a professional wheel balancing machine. Equipped with computerised technology and automatic data input, the state-of-the-art wheel balancing machines offer precise wheel weight placement with accuracy of within one gram.
To keep on top of wheel balancing maintenance, Tyre Bay Direct urges all motorists to get vehicles checked after a tyre change. The experts also cite vibration at high speeds and steering problems as a tell-tale signs of incorrectly balanced wheels. The company adds that its prices for professional wheel balancing machines start at the limited time only sale price of £650.